One of the most burning topics on the Internet, at playgrounds, and at any meetings giving birth to women, whenever there was a woman – has always been the topic of breastfeeding, its usefulness, and how much you can or should feed your baby with breast milk.
Like many mothers, I was going to feed the baby with breast milk, to feed until it becomes large. Big is when he is already six months. Indeed, I thought, a big child hanging on mom's chest is not aesthetic at all. And now a child was born, everyone is happy, there is breast milk, everything is fine.
After the discomfort associated with the development of the mammary glands, I began to enjoy the process of feeding. Yes, it really gives a sense of self-worth for the child, a feeling, or rather knowledge – that you can and give your child the best.
Communication with the child
It is convenient, breast milk is always at hand. This is not only food that is rich in all the necessary elements for the baby, but also protection from diseases, but also a good sedative. Of course there were also minuses. For example, I first moved away from a child when he was one and a half months old, I was just kicked out to go shopping.
And so, I go to the mall, and all thoughts are only about Him. And how he is there, and how he is without me, and suddenly he woke up, and suddenly he wanted to eat, and suddenly he was crying and no one could calm him down. Yes, I have always disliked mothers turned on their children, and it seems that I myself have become like that. It was as if I had a veil on my eyes. I look at dresses and shoes, and before my eyes is the image of a screaming child. You know, like the Terminator, constant light before your eyes.
And the first half year passes by. I, remembering my words, justify myself in front of me: Well, he's not so big, so I feed and finish before the year. Time passes, the baby grows, and I have always had a big one – both height and weight.
The main thing is not to hurry
And in his 9 months, I understand that you need to gently round out breastfeeding. I began to take away the daily feeding, that is, I replaced it with usual food intakes, gave the cookie a snack, distracted with games, soothed by other means than feeding.
The process has begun and is very fruitful. The child absolutely painlessly walked away from breast milk, without tears and hysterics, not noticeable to himself.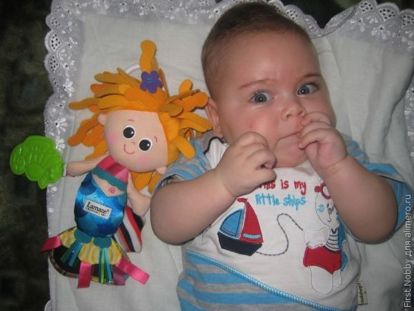 The last were feeding before the day and night sleep. First, I cleaned the daytime, just feeding him a good nutritious soup. And then decided to try, and what if you do not feed at night with milk, and give porridge. Although we had more weight than normal, and porridge for the night is a heavy food. But, what was my surprise and joy, when the child first slept 4 hours … It was my victory. Whole 4 hours of full sleep.
And so, the baby was already a year and two years old when I was already morally and physically exhausted from night feedings, which we had more and more often, reached up to 5 applications per night, and in the morning it was just a chewing of an empty breast.
I did not get enough sleep, did not rest at night, I was just exhausted. Although I had planned to round out by the year, but then moving, then cold changed our plans.
And after another sleepless night for me, I decided that everything was the last time. Considering that I had up to 50 ml of milk all night, the very expediency of such feedings fell away. I was already like a nipple for a child, and at the same time exhausted more and more.
How we unlearn for 3 days
I went to my mother, so as not to disturb my husband with the night cries of the child, put on one of my mother's shirts to interrupt the smell of milk. And went to bed separately. We agreed so. He wakes up – grandmother offers him water, soothes. If he does not calm down – I come. And now, after an hour of sleep, I woke up screaming, listened to them for about ten minutes and went to the baby.
I just took him in my arms and began to explain in a quiet and calm voice that there was no milk, that there was only some water. I repeated it several times, stroked my son on the head, offered water. And after 20 minutes of capricious sobs, it was capricious, but not hungry, since he would not have had enough 10ml of milk, he just had to eradicate the habit, he decided to drink water anyway.
I took 3 sips and fell asleep. The first round was over. We fell asleep, I already slept with the baby. After a couple of hours I woke up again, cried again, I explained again that there was no milk anymore. And after crying for about 7 minutes, he drank water again and fell asleep. In the morning, he woke up at 5-6 in the morning, I took him to the kitchen and cooked porridge for him. The night has passed.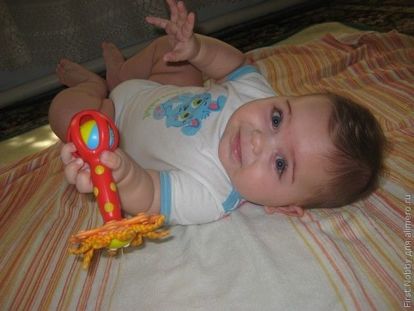 I thought it would be much harder
On the second night, everything happened again, the child also woke up 2 times, just whimpering, but for 3-5 minutes, drank water and fell asleep. And on the third night, without any persuasion, he immediately agreed to water. And that's all. Breastfeeding has been completed. Finally, I began to get enough sleep, rest during sleep, and the child became calmer.
After weaning, my son remembered a couple of times that he used to eat mother's milk. But quickly distracted from this thought. That's how we quite easily disaccustomed in 3 days. And I think I chose the absolutely right time for this.