Probably, it makes no sense to talk about the enormous benefits of breastfeeding. Any mommy and so she knows. Here and the benefits and immunity, and communication with the baby, and, of course, saving the budget.
I, too, have always been configured to breastfeed, but it was given me the greatest difficulty. I always had little milk, complex breasts. All the time I drank medicines to increase lactation, various teas, made compresses and other tricks. And every month I told myself – well, at least another month to stretch. As a result, we reached such a pace up to 1.2 years old.
And then I decided that our breastfeeding can be minimized.
Why I decided to end our GW
I had several reasons for this:
1. We have already begun to actively eat food – vegetables, fruits, light soups, meat.
2. We got out a lot of teeth. And the daughter began to play around and bite hard.
3. To eat the chest, we have become very little. And I got the feeling that it was just a pampering – to attach myself for a couple of minutes and that's it.
4. Milk I got quite a bit – just a snack. And plus to everything else, we very often woke up at night to attach to the chest. I didn't get enough sleep simply chronically for more than a year.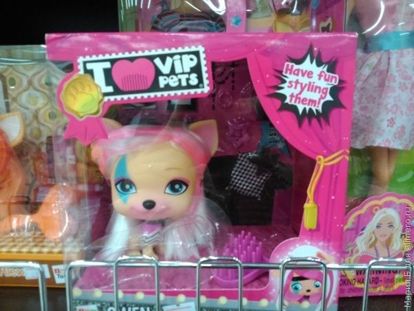 But I was very afraid that our process of weaning would be painful. We only fell asleep on our breasts, and calmed down at night with her, especially during the period when our teeth were climbing. Plus, I've been reading a lot on the Internet how hard it is for kids to wean off their breasts. And the first time is generally a nightmare. Many mummies even leave home for a few days so that the child does not see the breast and does not smell the milk.
How we graduated from GW
I did not set any deadlines and decided that it would go as it did. If the child is already ready to psychologically abandon the breast, then everything will pass smoothly. But I began to try at the very end of the summer – they say that in the summer it is impossible to wean children from GW.
I started with the fact that less and less gave the chest during the day. Literally in a couple of weeks, the daily feedings are gone, only the nightly ones are left. Here it was more difficult. My daughter just fell asleep with her breasts.
Once I decided – today we will fit without a breast. I made my daughter a bottle of water, and as soon as she began to ask for her breast, she gave me a bottle. I was surprised, to put it mildly, but we had no riots. They fell asleep, of course, within an hour, but these are trifles. From that moment on we began to fit without a breast.
Then we had to abandon the night feedings. And again a bottle of water helped me. Some feedings I began to replace her. And so gradually, gradually we forgot about the chest, and we were completely missed at night. And now we ask for a drink during sleep very rarely.
I know that many mommies give kefir children, mixture at night. But this is not our option. Kefir and dairy products are generally impossible because of allergies, but the mixture is only valid for an hour, but we didn't want to get up to do it. And adult children should not eat at night any more, as the pediatrician told me.
In general, our refusal from GW was quite painless. We were both ready psychologically for this, the process was gradual and quite long, and there was practically no milk.
Now we don't remember about the breast at all, and when the daughter sees her sometimes she just laughs)
Mommies, how did you complete the process of completing breastfeeding?