Recently, our baby turned one year old. This is the first birthday. And, naturally, my husband and I wanted this day to be a special one, so that we would remember. After all, this is, above all, a large-scale joyful event in our life.
Now I will tell you how we celebrated it, open the recipe for your first birthday to you. It was a great day!
Morning. The sun. PHOTOSESSION
In the morning we had a scheduled photo session. The day was, fortunately, very sunny, so we were doubly lucky. We first took photographs in a photo studio, and then went outside.
So many cool pictures turned out! And everywhere our baby smiled and rejoiced, as if he understood that today he has an important day in life!
Home decoration – important details
After the photo shoot, we came home. The child was laid spaten, just the afternoon nap came. Yes, and emotions from the photo shoot, apparently affected. And they themselves began to decorate the room for the celebration.
We hung out colorful balls, flags and garlands. Decorated the wall with a photo of our baby in large format and signed: Today I have exactly a year – congratulate me, people !.
Since our relatives with children had to come, we pulled out and laid out various toys in prominent places so that the kids could play.
Cake – the main decoration of the table
I thought for a long time whether to order a cake or not. After all, the child is small and he still can not eat such heavy snacks, but on the other hand, there will be adults and their children who should eat a cake on their birthday.
And I decided! I ordered a large cottage cheese cake, with a light cheese cream. On it were beautiful flowers of mastic and the inscription on the birthday of Godovasiku !. With this cake all our guests took photos.
Then my husband and I helped our birthday boy to blow out the candles. The little ones really enjoyed blowing, and he entertained us for another 15 minutes after the candles were blown out. But he did not want to leave the cake and did not let him cut it.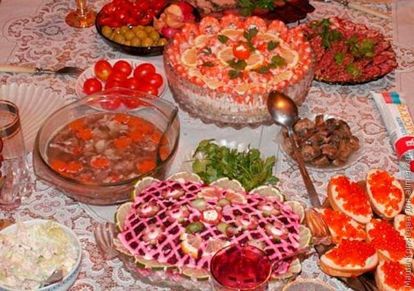 Then our dad showed that the cake was food, he took one flower and ate it in front of the child. And here it began! Our baby with a sweep grabbed a huge piece of the cake straight from his hand. Yes, so cool he did it! So much laughter was! And, seeing the joy of adults, the kids who were present at the celebration also began to grab the cake with their hands. It was decided, just so eat it all!
The first birthday of our baby was fun and remembered to us and guests for a long time. And what gorgeous photos turned out!
And how did you celebrate the first birthday of your children?