Most recently, my daughter celebrated her first birthday. I went to the celebration responsibly and in advance. Of course, I wanted to amuse myself, to please the child, and to show the guests how we grew up throughout the first year. As a result, these troubles, though pleasant, pretty much dragged me down.
But today I want to say that everything was not in vain – we both celebrated the holiday, received a bunch of gifts, and just had a great time.
How I was preparing for the celebration
In fact, I did not seek to arrange a global celebration. I think that the one year old baby doesn't need this at all. But despite this, the preparations were quite significant.
Naturally, I ordered a huge birthday cake and bought a candle with a single item – for me, for some reason this attribute became an integral element of the whole holiday. In addition, I bought all sorts of posters, decorators, balls to create a festive atmosphere.
In order to see with my guests how my baby grew, I collected all the photos from the moment of birth to the present day, and made an album. In fact, the album turned out to be very big, and this will continue to be an excellent reminder of the happy first year of life.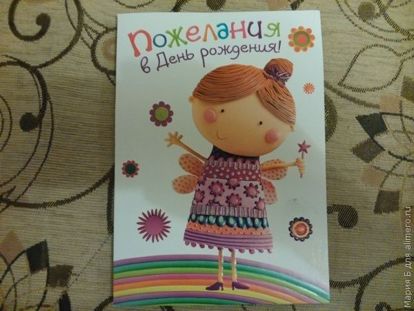 Considering the fact that my daughter is strictly observing the regime, I decided not to make an hour-long feast, but to organize everything in the form of a buffet with tea drinking. After all, it would be very difficult for a child if a large pile of people sat at the table for a long time and would not allow a break.
In addition, there was a mad heat on the street, which did not contribute to the absorption of dishes in huge volumes. That's why we decided to make a light table – fruits, sweets, small snacks.
By the way, I, too, made life easier for my guests in terms of preparing gifts. I thought out in advance what we needed, made a decent list and voiced it to those invited. Therefore, everyone had the opportunity to choose my anniversary as a gift trinket in accordance with their capabilities.
On the day of the holiday, I decorated the room with posters, balloons and other trinkets. I dressed my daughter in a new dress, beautiful tights, and we waited for the guests. I did not invite a lot of people – I called only the closest relatives.
It turns out that it is very cool to accept gifts, even when they are not meant for you personally, but for your child. My daughter was given home swing, a bicycle, educational toys. Naturally, we immediately tried everything, and the child was incredibly happy.
In fact, our whole celebration came down to the fact that we entertained the child. Of course, everyone tried the treats, but it became secondary. Many people really liked our album with photos – after all, not everyone had the opportunity to see my daughter, for example, on her first birthdays.
In advance, I made a small wish box with my own hands for my baby. Each of those who came on a small piece of paper wrote that he wanted a daughter and put it in a box. When the daughter grows up, together we will open this little treasury of ours and honor the warm words of people close to us.
Also, in order to occupy the guests, I collected children's photos of my husband, my own, little ones, and they all guessed together who is who and who our daughter looks like. This fun, too, everyone really liked.
Then my daughter and I made a wish, blew out the candle on the birthday cake and tasted a piece of tea.
This is how our little, but such an important holiday passed. Everything was pretty simple, calm. Most importantly, my child received a lot of positive emotions from the gifts and was not tired at all. We are happy and happy went to bed, and in the meantime, we went to the second year!
And how did you celebrate the first birthday of your baby?