Our grandfather says that I grow my daughter in greenhouse conditions. Of course, we often argue with him, especially when we dress for a walk – it seems to him that I am shuffling the baby too much. Maybe somewhere I overdo it with such excessive care, but still I do not want to consciously expose my child to the possibility of getting sick. I think this is normal for any mother.
Today I want to share with you how I try to protect my daughter from a cold. Of course, isolating it from society, not going out is not an option. But still I have my own ways of precaution.
Definitely no guests with cold symptoms. It seems that this is a matter of course, and cold people will not visit the little child, but in fact it turns out to be completely different. Many believe that their runny nose is not contagious, their throat hurts just so no virus wanders into them. Very strange approach, of course.
We got sick for the first time when a kind aunt came to us, with a slight cold in our head. Moreover, they both got sick with their daughter quite seriously. Now I absolutely do not allow such well-wishers to us. Of course, a healthy person, who already has some kind of virus, can come to look. But here you can not guess. This is a matter of prevention.
During the epidemic do not visit crowded places. Every year we are faced with epidemics of influenza, ARVI. Doctors always warn us about this. They do not last long, just a couple of weeks, but at this time we prefer not to go to clinics, to very crowded places. Why consciously catch viruses? We will endure, and then we will walk again in shopping centers, to visit doctors according to plan.
Well, if it really happened that an urgent need to visit a doctor, then I make a choice in favor of a private clinic. There, children with cold symptoms are served in a special individual hospital, so there is almost no contact.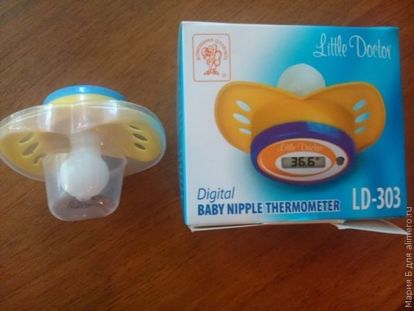 In ordinary clinics, they promote a healthy day when they only accept healthy babies, but in fact it does not work for us. Not once seen on the so-called healthy day of high school students at the pediatrician's office with red noses, cough, teary eyes.
We dress for the weather. Here I remember our grandfather, who, even in the most severe frost, walks in a T-shirt and a light jacket. And he is always and everywhere hot. I try to dress my daughter according to the weather so that she does not feel cold. Yes, and hot, too, is not good – then easily purges.
In windy weather, even in summer, we always wear a cap or a hood so that the ears do not inflate. And at home we walk in slippers, otherwise we always have sex on the floor.
Responsible attitude to myself. Before, I could afford to run around the city in the winter without a hat. Or in light boots. As a result, she was often sick, and the runny nose was generally chronic. Now I have become more responsible in this regard, because I don't want to infect the baby because of my disorder.
We had the experience of joint colds, when I could not walk myself, but the baby needed special care. The terrible period was!
Breast-feeding. I was breastfeeding until the last moment. We finished only recently, when we were almost 1.4 years old. Any mommy knows that this is the best way to increase the immunity of the baby, especially when mommy's illness. Nobody has come up with a better drug!
Disease prevention
Of course, you can get sick anytime, anywhere. But I try not to let that happen. I'm trying to somehow prepare the child for the cold season. It helps the infusion of wild rose, which is a good prevention. Or you can drink tea with chamomile.
If someone is sick at home, then I put garlic everywhere and air the room much more often. And, of course, the minimum contact of the patient with the child – we lock him in the back room. Joke, of course. But in any case, no hugs and kisses.
And I'm also trying to temper the child somehow, because there is a kindergarten ahead of us. Of course, I do not pour it with cold water. We just try to walk in any weather, unless, of course, an assault warning has been announced. In our early childhood, the pediatrician advised us to go out in windy and frosty weather. Otherwise, then from any breath you can catch a cold.
Mommies, how do you avoid colds in your little ones? How do you strengthen their immunity?