When a baby appears in a family, a lot changes in the life of a woman. The world begins to revolve around a new family member, who at first requires the presence of her mother around the clock, a lot of her attention and care.
And the newly-minted mommy should have time to do all the work at home: prepare food, clean, wash, iron, etc. etc. I think that many moms know it! In such a situation it is very easy to get depressed and earn yourself chronic fatigue.

What to do?
When I became a mother, I realized that I definitely need to try every day to find time for myself and devote this time to my favorite things. And this is not a whim, but a necessity and a guarantee of happiness in my family! Below – a few recommendations, the implementation of which allowed me to feel like a man.
Recommendations for a young mother
1) Mom must get enough sleep. If you can not sleep at night, you can sleep in the afternoon with the baby.
Do not try to do all the housework while the baby is sleeping. Yet for the family better rested and happy mommy. The rubbed floor, no to shine, and a five-course dinner, will not leave any pleasant impressions if an angry and angry woman walks around the house, who collapses with exhaustion and is ready to kill everyone.
2) A young mother needs to learn to accept help from her husband, parents, mother-in-law, brothers, sisters, girlfriends, etc. Many people are really happy to help the newly-made mom with the housework: cook dinner, rub the floor, stroke the things. Dad will not refuse to help change the baby's clothes or bathe him. Forget about the phrase I myself, thank you, no need. This help will be very useful for you!
3) Do not give up the benefits of our civilization, which make life easier for many moms and give free minutes: a music mobile, developing a rug, sling, etc. These things helped me very much!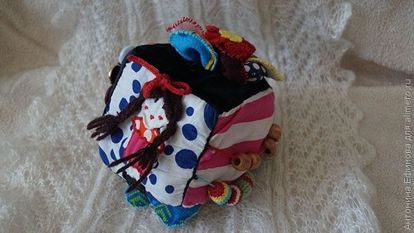 4) While the baby is sleeping, you can do something that is fun. For example, such things brought me great joy:
– sewing educational toys for the baby, and then things to her;
– lie down in the bathroom with foam, salt and aroma oils, turning on beautiful music, and taking with you an interesting magazine or book;
– to care for yourself, make yourself a face mask, baths for arms and legs, manicure, pedicure. Well, very nice and relaxing classes!
You can find for yourself something else, your own. Maybe drawing, knitting or some other creativity.
5) If the kid doesn't let go during his daytime dreams, you can watch a movie with him, chat with friends over the Internet, sit on different mother's websites, read an interesting book (in paper or electronic format), listen to an audiobook. In the first months after the birth of my baby, I often lay with her on the couch and did the above things.
6) It is advisable to go outside every day. It will be a walk with or without a child, a family walk or with friends, in any case, it will lift your spirits and give new strength!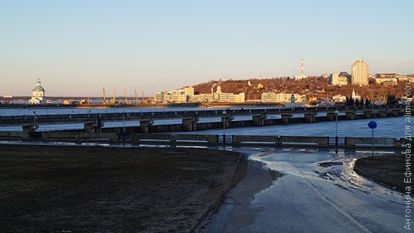 7) Find supportive communication: meet other mommies in your yard, visit parent-child clubs, meet friends who also have children. Communicating with the same moms, you can talk about sore, discuss what bothers, get advice and real support.
If I comply with these conditions, it becomes much easier for me to do household chores, take care of my daughter, calmly endure her moods and give love to my family. No wonder they say that you first need to give love to yourself, then you will be able to give it to other people. When there is emptiness inside, there is nothing to give.
And what helped you not to lose your mind during maternity leave?