Even before the birth of my daughter, I was determined to breastfeed. After all, this is not only a real benefit, but also the most beautiful moments of communication.
Unfortunately, I had very little milk. In the first month we had a very small weight gain because of this. After this, my desperate struggle for milk began – I did not intend to retreat. I did not want my child to translate into mixtures.
What I tried
For the first six months, I constantly tried different ways to increase the amount of breast milk. Of course, it was very hard. Doctors said that it was a crisis, that everything would pass. But in fact, the milk did not increase either in a week or in 2. I used both folk remedies and various medications. I'll start from the beginning.
My first attempts were based exclusively on various folk remedies. I constantly drank tea with the addition of milk, and before feeding I did a warm compress on my chest. The result, of course, was, but the milk was still not enough to feed my daughter.
I learned that the production of breast milk is increased by walnuts, which insist on simple cow's milk. I decided to try this method myself. Considering that nuts are quite heavy food, I ate them quite a bit. But this was enough for us – they laid down heavily on the child's stomach, and he vomited. With folk recipes was over.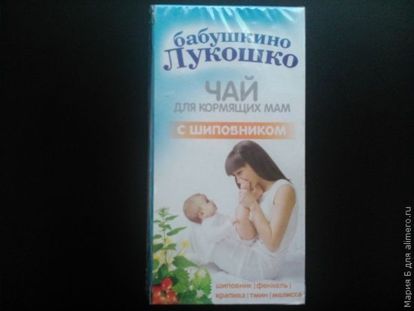 On the recommendation of our pediatrician, I switched to Apilak tablets. They are made on royal jelly bees. They need to be taken 3 times a day for 10 days. Literally after several days of intake, the amount of milk increased. But as soon as I finished the course, everything was back to normal. Then I tried other medications – Laktogon, but he also could not help me much.
Then I switched to teas to improve lactation. I tried many different kinds – Grandma's Lukoshko, Hipp, Laktavit. The effect was, but it was not clear to me, either through constant and abundant hot drinking, or it was tea that helped.
Despite all these efforts, the milk sometimes increased at times, but it became quite small. My daughter was capricious, she gained weight poorly. But I did not give up, did not transfer to the mixture and continued my efforts.
What helped me
Here I complained to our pediatrician who came to us on the patronage program. She told me that you just need to reconsider your mode, nutrition, you need to rest more. I decided to follow this advice. I will not say that before that I was not eating well, but then I began to pay more attention to the usefulness of my food. Broths are now obligatory for me – this is a benefit, and an additional liquid.
I also began to sleep more. Then my daughter slept every 2 hours, and I tried to take a nap next to her. And, of course, rest. Once I left my daughter and grandmother for several hours, and just went for a walk in the fresh air. A couple of hours of rest – and I was again vigorous, fresh and cheerful. And returning home, I discovered that my milk really increased.
Well and, of course, frequent use of the child to the breast brings great benefit – within a few days we began to eat almost every hour. This also brought a positive result!
Now I can say for sure – if you want to feed your baby with breast milk, just watch your regimen, rest more, eat well and put your baby to the chest more often. As the doctor once said to me, a very small percentage of mummies cannot feed, and I don't treat him by any parameters. These words made me fight for lactation.
And you, dear moms, have enough breast milk, and how did you fight for it?