Autumn and winter are the time of year when we are heavily attacked by the flu, acute respiratory infections and other colds, and we are trying in every way to resist them. On the pages of Alimero, the topic of prevention of acute respiratory infections in children was repeatedly discussed, but I would like to talk about one more method – aromatherapy.
My acquaintance with aromatherapy

What is aromatherapy, I learned about five years ago. Aroma lamp for the New Year gave me my sister. I use this lamp and still. It is made in the form of a Chinese house, and a candle that fits inside creates the impression of a burning hearth.
At first I bought essential oils indiscriminately, I wanted to try to feel the aroma of each of them. Aroma lamp was, roughly speaking, the function of an environmentally friendly air freshener.
It is necessary to drop a few drops of pine oil and mandarin oil into the aroma lamp, as the room was filled with New Year's aroma and mood. Jasmine essential oil took me to a hot summer.
But reading the information on the inserts attached to each bottle of essential oil, I learned a lot about the healing properties of oils, how to use them, and I realized that it was not only pleasant, but also useful to inhale the aromas.
Methods of using essential oils

In aromatherapy, essential oils are used not only for fumigating rooms with aroma lamps. There are other ways to use them:
– baths
– massages
– inhalation
– aromabania and aroma sauna
– wet cleaning
It is worth remembering one important point when using oils for the preparation of a bath: the oil cannot be dripped directly into the water, it must be diluted at the base (honey, milk or sea salt), and only then added to the base with warm water.
For massage, the essential oil is also not used in its pure form, but is added to the cream or massage oil.
The most amazing way to use oils for the prevention of colds was wet cleaning for me. It turns out that in order to disinfect the premises, it is necessary to add a soap solution with an essential oil to the water for wet cleaning.
As someone, but I feel sorry for wasting oil on mopping. So I can hardly check the effectiveness of this method.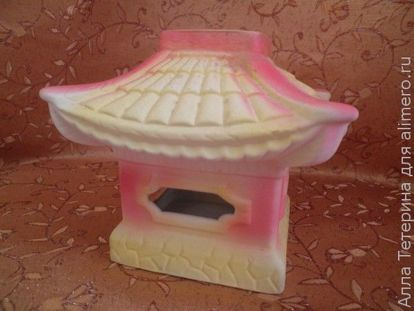 The choice of oil to combat ARD

How to choose the essential oil in the fight against acute respiratory infections and how not to get lost among their diversity? Make the right choice will help knowledge about the healing properties of oils.
So, antiseptic action have the essential oils of tea tree, thyme, clove, sage, rosemary, cinnamon.
Confront viruses geranium, mint, fennel, lemon balm, ylang-ylang oil will help.
Antibacterial properties have chamomile, tea tree, thyme, eucalyptus, pine, cedar, spruce, juniper.
Also tea tree, sage, eucalyptus, ylang-ylang, cedar, juniper, rose, chamomile, pine, lavender, hyssop, grapefruit, incense will have beneficial effect on immunity.
Applying essential oils for the prevention of colds in infants up to a year, you should be careful. I have repeatedly met recommendations on the use of only those oils that do not cause irritation to the skin. These include oil of lavender, orange and tea tree.
These are the main essential oils and how to use them to combat the ailments that are trying to overcome us in the autumn-winter period. For me, the advantage of such aromatherapy was the ability to protect your child, not stuffing it for preventive purposes with various pills, but using the healing properties of plants.
And how do you feel about aromatherapy? Do you use it to prevent acute respiratory infections in your children?