And I love girls, I will put them together .. – remember this song? So we have a situation with my son. In general, the son's neighborhood cannot find a companion, but it bathes daily in the rays of the charm of little ladies.
It really is. Listing the names of all the friends of my two-year-old son, I have never once called a boy's name. Two Sony, three Lizavety, Rita, Olya, Ksyusha and other young ladies – these are the characters with whom my son plays daily.
Even on his birthday, when two children came to visit – a boy and a girl, the son talked much more with Martha than with Igor.
It would seem that you can play with cars, train and other fun with the boy, but no: in a few minutes he and Martha ran after the cat and painted with chalk on the easel.
Macho in diapers
Dad jokes that this will not bring such a thing to good, he is afraid of becoming a grandfather in fifteen years. But, as if he did not speak maliciously over our macho in pampers, the matter is different.
Not so long ago, I wrote an article about how boys and girls of the same age differ in development. The girls are clearly turned to the team, society. They early learn to make friends and talk, they like role-playing games in which they try to engage peers or adults.
Boys are more interested in objects and the outside world. They easily walk alone, exploring new territories or phenomena. Traction to the team appears in them later than in girls.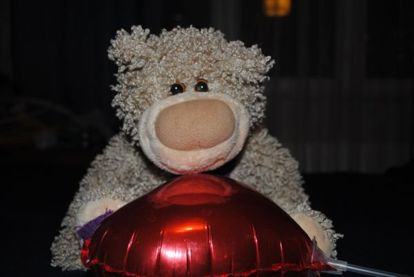 The success of the women's initiative
I think this is the secret of my son's raspberries. He is a boy, and he walks by himself, not particularly striving for other children. The rest of the boys do the same. It is logical that, without being interested in each other in principle, they practically do not communicate.
The girls themselves take the initiative: they are easily suited to meet the boys, involve them in the game or running around. After such an individual invitation to refuse to play together is difficult. So my son got some good faithful friends.
Of course, they do not play together with dolls. But on the other hand they ride down the hill, pick themselves in the sandbox or run in pursuit. The main thing is that in the process of communication they learn to contact, speak and even make friends.
And who are your kids friends with? Do you notice any preferences?