Did your kids have to treat, for example, teeth with local anesthesia? Or, perhaps, you had to remove some small formations under novocaine or lidocaine?
Unfortunately, at 1.9 years we were overtaken by such a fate – we needed to urgently burn the bump on the face with the help of an electric current. This procedure is done under local anesthesia.
It was then that I first thought that the baby may have an allergic reaction to the drug. Moreover, my daughter is prone to allergies, and our dad does not tolerate Novocain at all. The doctor, who was supposed to do this small operation for us, advised us to contact an allergist in order to identify a possible reaction in advance. And it was here that amazing discoveries awaited me.
I hope, mummies, you should not face this question. But situations are different, so I want to share my experience with you!
How to predict the reaction to pain relief
Before the operation, we were assigned various tests, including a visit to an allergist.
So, we went to the doctor's office with one single question – how to determine the possible reaction to local anesthesia, and with what kind of drug we should do it.
At once I will make a reservation that our task was to understand the presence of allergic reactions, because the reaction on the part of the nervous system and the organism as a whole is impossible to determine. Probably, for certain problems in babies, the use of such drugs is limited, but we had no contraindications.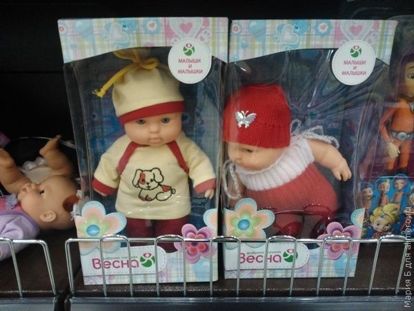 As the doctor told us, today medicine offers to test for allergy to the main group of drugs. To do this, the child take blood from a vein. The analysis is not cheap, but for the sake of the baby's safety, I was ready for anything. But! An allergist honestly confessed to us that this analysis sins with certainty. It can show both false positive results and false negatives. And in fact, everything can be quite the opposite.
In general, the doctor told us that she sees absolutely no sense in doing such a study – no guarantee. It really surprised me, because the clinic where we went was paid, and many doctors there had been set to unwind the client for money. Therefore, in this case it was difficult for me not to believe the veracity of the doctor's judgments.
But in order to be safe, I turned to other clinics. In some, such studies are not carried out at all, while in others they also confirm the possibility of obtaining false results. In general, we refused to analyze and began to work on other options for determining the allergic reaction.
It turned out that they are not! I consulted with many doctors of our city, and not one gave me any advice on how to determine the possible reaction. And if, for example, children are given antihistamines before vaccinations, in order to avoid an allergic reaction, this does not work in the case of local anesthesia.
Yes, and with the selection of drugs for local anesthesia was also a big question. After all, allergies could occur on any drug. In general, we were at an impasse.
At your own risk and fear
As a result, it is time to do the surgery. Our visits to numerous doctors, consultations, did not give any result – it is impossible to reveal the reaction, it is also impossible to prepare.
And in one hospital I was simply told – you do at your own peril and risk, in which case you will be assisted. This option did not suit me very much – because I risked the life of my treasure!
Of course, maybe I exaggerated my fears. But we are terrible allergy sufferers, and even our dad does not tolerate many medicines. I was very afraid of anaphylactic shock.
Yes, and the doctor who was supposed to do our surgery, too, apparently, feared. As a result, it was decided to do electrocoagulation without local anesthesia – the benefit is a painless procedure.
But honestly, I was just struck by the situation that, in principle, allergists are calm enough to the possible consequences of local anesthesia. They ensure that assistance is provided. And I didn't want to bring it up before! Well, either I am alarmist!
Moms, did your kids have to do local anesthesia? Have you somehow tried to determine in advance the possible reaction to the drug being injected?