Allergies are the scourge of the 21st century! Many of us suffer from this unpleasant affliction. And babies, too, are becoming more and more allergic.
Up to 9 months, my daughter had no allergic manifestations. And then we sprinkled so sprinkled after the start of feeding with cottage cheese. And then our misadventures began with various rashes, which doctors call atopic dermatitis.
By the way, our dad is a terrible allergy. His children's card is similar to the Great Soviet Encyclopedia, because he has suffered from allergies since birth and has been treated for it.
Of course, today the manifestations are not so vivid, but here every month May we waited with horror. We sat at home with the curtains closed and almost did not go out. He even had to take sick leave at work, because a runny nose and red eyes – this was the minimum of the attributes of pollinosis.
I saw the torment of her husband, and I did not want my daughter to suffer either. After all, allergies can later lead to other diseases, such as bronchial asthma. And it was just stuff for us. I didn't understand what to eat now.
Eat pear – rash, eat chicken – again rash. About dairy products, I generally keep quiet. But I was confused by the fact that we ate the mixture simple, milky, and there was no reaction.
And began our trip to the doctors. Naturally, everyone sent us to an allergist.
Meeting with an allergist
I thought that this doctor would open our eyes, what our rashes are and how we should eat now. Because we are already tired of smearing with special creams and drinking medicines.
I heard about the samples, which allowed to identify possible allergens. It is true that such tests are not at all cheap. But I didn't want to save on children's health, because I really was already afraid to feed the baby with something. What if the reaction again!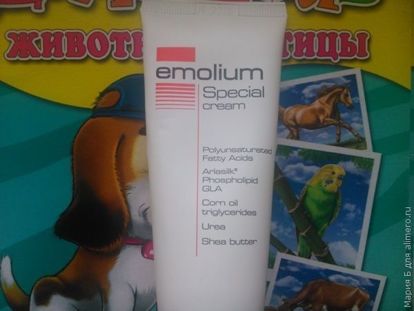 Fortunately, we got a very good, and most importantly, an honest doctor! In private clinics, honesty is a very good factor. And then in fact there are doctors who just unwind such anxious mothers for money.
As the doctor told me, there is no point in doing tests for up to 3 years. Results may vary each time. In addition, very often the rash in children is not associated with allergies, but with other causes. And what should we do now? Wait? Apparently, yes …
As a result, we were given the following recommendations. First, we check the intestines. If everything is normal, then we determine allergic reactions to products empirically. We introduce a product – we look at the reaction – we draw conclusions. And in case of confirmation of allergic reactions – we sit on a diet. Well, and then, when we become older, we make tests.
Allergy or not?
On the advice of a doctor, we have passed the analysis for dysbacteriosis. We have found Staphylococcus aureus – and it is a common cause of rash. And allergies may not be at all.
Now we are at the very beginning of the way – we treat our byaku. Perhaps, to which I very much hope our flakings and rashes – it is precisely because of this enemy in the tummy. Well, it can not be almost all allergies! Well, if then the reaction to the products will be the same – it means that we are waiting for a strict diet, and then the sample. This is the kind of life we ​​will have until the age of 3 years, which, I hope, will help us understand what we can respond to …
Mom, share, do your kids suffer from allergies? And if you offered to do samples up to 3 years?