Before the birth of my son, I did not encounter allergies and considered her an unserious disease. How wrong I was! Now I know that this is a violation of the immune system – a terrible disease. Allergies often become the basis for the occurrence of serious diseases in the body: bronchial asthma, asthmatic bronchitis, dermatitis, eczema, and allergic rhinitis.
My son was born with fair skin, blond hair and blue eyes. It fits exactly the Scandinavian type of appearance. Such people are most prone to allergies. Born a child with normal health indicators.
Immune system failure
At 2 months, the child's temperature rose greatly. As a result, I ended up with him in an inpatient hospital in a children's hospital. I was 20 years old and I trusted the doctors completely. After the injection of chloramphenicol antibiotic, the child was covered with red spots like a leopard. So allergic to the drug. It was the antibiotic taking that served as an impetus for the failure of my child's immune system. After being discharged from the hospital, our fight with allergies began.
Until the year the child suffered from diathesis. After a year, almost every cold ended in bronchitis. Often the cough remained long after the treatment of bronchitis. Doctors to my complaints only said that it was an allergic cough. Not once my son and I were in pulmonology. Our doctor sent his son to test for allergens. It turned out that he was allergic to dust and pillows fluff. Naturally, I removed the carpets from the walls from the house and changed its pillow to a sinteponovuyu.
Seeking ways to deal with allergies
That only I did not do to cure an allergic cough! We were treated by doctors and folk remedies, hardened in cold water, put cans and mustards, made inhalations with soda, herbs, applied dry heat and compresses for the night, took allergens for several months according to a special scheme.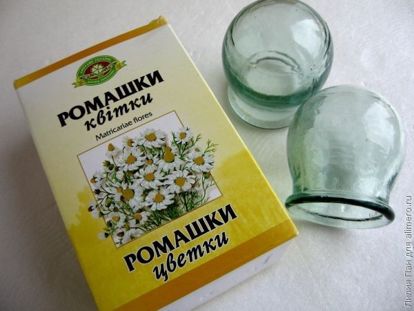 One day my acquaintances advised me to try breathing exercises with my child. I got a book describing breathing exercises for obstructive bronchitis. Unfortunately, the author does not remember. By that time, the child was already 4 years old. We did exercises every day. Son liked to do them. Exercises gave some relief.
Another time I was advised to make the child a compress for the night of honey. I smeared liquid, warm honey on paper and put it on his chest in the area of ​​the trachea and bronchi. On top of the paper covered with a plastic bag and a warm scarf or scarf. So the child slept until morning. After 5-7 nights with such a compress, cough usually passed.
I constantly looked for and tried different ways to combat allergies and allergic coughs. And sometimes there was a positive result. In my life, I became convinced that allergy is an insidious disease.