I have excellent health. But her husband is not quite. He is allergic to cats, to ordinary store powders, to alcohol. In general, I have it allergic. And I was preparing for the fact that the baby can manifest it, too.
Therefore, while still pregnant, I read a lot of information about pregnancy, childbirth, breastfeeding and caring for a newborn baby. Purely theoretically, I was ready to withstand allergies. But still, periodically, my daughter had skin rashes. So that you do not repeat my mistakes, I will share with you my experience.
Important to remember

A new mother should very carefully select the foods she feeds on. Of course, such things as alcohol, frankly artificial products, sugary carbonated drinks, should be strictly prohibited until the end of breastfeeding.
Since I, in principle, very zealously track the composition of products and reduce the amount of consumed non-natural additives to a minimum, for me this was the easiest restriction.
Sausages, sausages, various smoked meats were also forbidden to me. The first two months I did not eat these foods at all. However, I remember how on New Year's Day, I gave myself a little slack, grabbed sausages, Olivier and herring under a fur coat a little bit from the holiday, and then my daughter's face was covered with pink spots and I sat on one buckwheat and steamed meat for a week.
More dangerous products
For a long time I couldn't understand why my daughter had colic – it turned out, from flour. Therefore, I had to abandon the bakery products. Eh, and I loved to indulge myself at the weekend with Napoleon from the bakery around the corner ….
Contrary to the allegations of red vegetables and fruits, Sabrina had no allergies. Appeared only on strawberries, but it is, indeed, a very strong allergen. I also had to give up chocolate. Immediately a reaction appeared on him.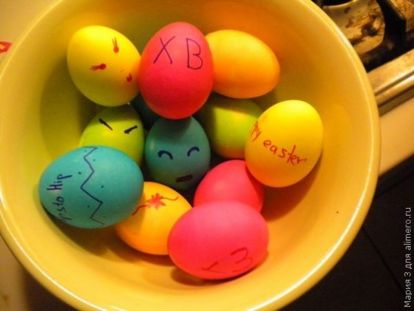 It is very important to remember that during breastfeeding you are responsible not only for yourself, but also for the still very fragile health of your baby. Yes, of course, it is rather difficult to change your diet, your habits, perhaps, to abandon your favorite foods, but the realization that by doing so you do good to your baby should be an excellent motivation.
And, by the way, with a similar diet, a quick return of a good figure would be a nice bonus)
Have your babies been allergic to HB? What products?