Children after birth are amenable to many trials. They do not know the world, everything is new for them: colic, you need to learn how to eat sisyu. … So much of everything terrible and complex, and here, in addition, also allergic dermatitis.
About my son
In the maternity hospital, on the second day after the birth, the son woke up as a sandwich with red caviar, covered in red spots and rashes all over his body. I was very scared, but the doctors said that it happens and you need to take your diet very seriously.
From the first days I was very hard on food. I introduced one product to my diet in three days. Sometimes I dreamed of food, but the realization that my son was suffering was more tempting to eat tasty food.
Only in this way I was able to achieve clean skin from him. The mother-in-law said that they had the whole family, and this is normal, you need to eat everything. But how? This is the load on the body and brings suffering to my child.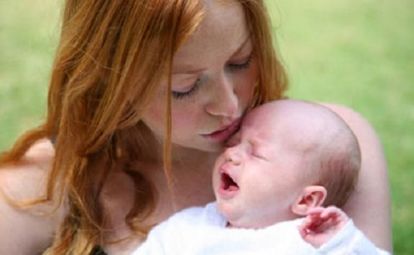 Then I began to study in detail why my son reacts to food in such a way. I was very afraid that he would not be as allergic as his father.
Human language
Allergy is the body's reaction to some kind of irritant, namely, to an alien protein. Our body breaks down the protein chain, and in infants the body is still immature, the digestive system and the liver can not always cope with this and then these proteins become allergens.
It happens that the enzymes that process food can not process a large amount of food, it rots and decay products are absorbed into the blood. Part of these substances neutralize the liver, and the rest goes with sweat. And when the sweat comes into contact with the irritant, the rash appears again.
Control became easy
After I understood the work of my son's body, it became easy to control the reaction to these stimuli.
1. I ate only the food that my son perceived normally.
2. Be sure to follow the chair to show on time.
3. No overeating. After all, not only malnutrition and overeating is bad. Everything should be in moderation.
4. Mom should not eat fatty foods, but rather skimmed or low fat. For example, kefir 1%.
5. Proper temperature and humidity reduce sweating.
6. Water in which they bathe can also be a provocateur of allergies. This is due to bleach. We were lucky, this is not observed, but this is important.
7. Clothing must be made from natural fabrics, washing with baby powder and preferably white, there are fewer dyes.
8. It is necessary to wash with shampoo or soap no more than once a week, and then the skin protection from external factors is washed off and it becomes more vulnerable.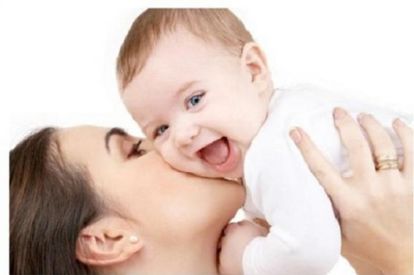 With such fairly easy rules, to this day we have never had any allergies. What do you and your children wish!