The man lived a year. So important, touching, exciting, magical. Just think, a person lived a year, learned so much, learned so much, acquired so many skills. From the moment of birth, our girl made such a breakthrough!
Remembering only the born daughter, comparing that she was able in just a year, tears well. I learned how to smile, cry, laugh, sit, eat a variety of foods, walk, be frustrated with care and rejoice at the arrival of the pope.
I want to share with you our experience of celebrating a year. I started planning a holiday a month before the date of X. I reviewed a huge number of sites and a huge number of reviews about the celebration of the first birthday.
Having planned everything, I set about implementing my plans. Beginning with a photo printout. I planned to make a poster with a photo of my daughter from every month of my life. As a result, they turned out more, but we only benefited from this. The poster was very colorful. And there were two of them. It was funny to see me and my husband, on the floor, in the kitchen, drawing and gluing photos.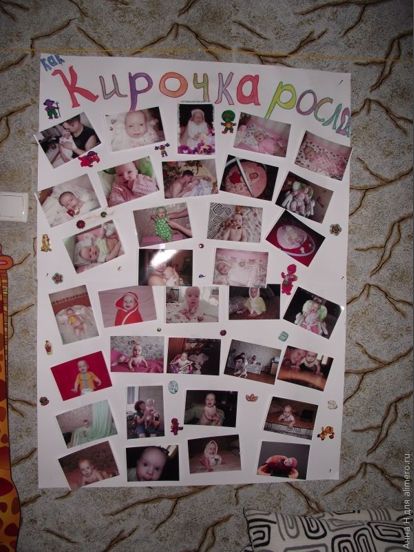 Next, we started to sell. Balls of course. They needed to inflate a lot, the pump just burst the balls, and we had to blow everything ourselves. And then look for where to put them at night. Having a cat, we risked not finding a single ball by the morning. Rather, we would find them, but somewhat in a different form than left.
Having coped with this, I finished the decor with my own baked birthday cake. I really wanted the birthday girl to try a piece too.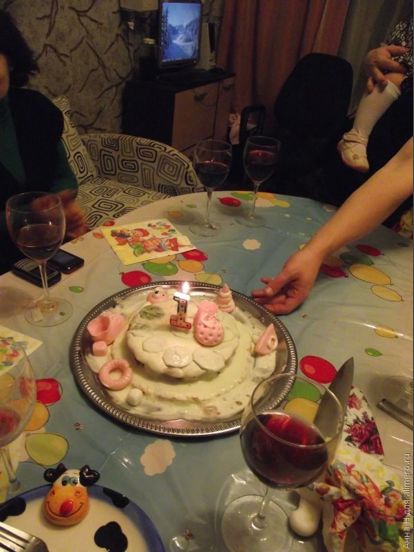 Most wonderful day


It is a momentous day for our family. We congratulated my daughter and began to decorate the apartment. They attached the poster, decorated the balls in the form of a one (oh, how it turned out difficult).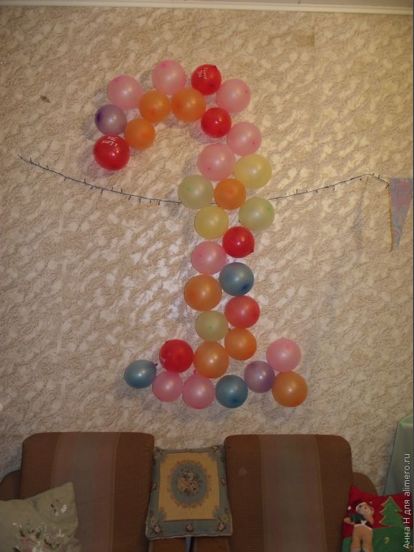 Next, dress up and dress up daughter. I chose a dress for years too very long and meticulously. In the end, it turned out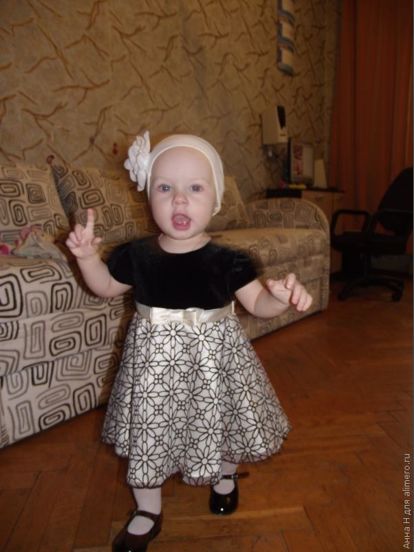 Soon, there were first guests on the doorstep. The first came granny and great-grandmother. Got a bunch of gifts. My daughter was in high spirits, felt a holiday, like everyone else.
There were also other guests: godmother with her son. Our birthday lasted for 3 days, so there was not a large gathering of people.
Having prepared in advance, I invited guests to write a letter to my daughter in the future. She will receive them at age 18. Hope she likes it. Everyone enthusiastically began to write and were very pleased.
I also decided to hold a competition. Definition of the future. For us it was not serious, just having fun. My daughter was offered subjects to choose from. In these subjects the future of the child was determined.
Lay to choose:
• ball of wool – symbolizes a long life
• book – knowledge, mind
• brush – ability to art
• coin – prosperity
• garlic – health
• keys – welfare
• chocolate – sweet life
• little ring – a successful marriage
Do you know what our Cyrus selected? Gold ring and coin.
There were also contests to solve the facts about the daughter. Everyone was very interested.
Exactly at 19.47, at the hour of the birth of a daughter, a birthday cake was served.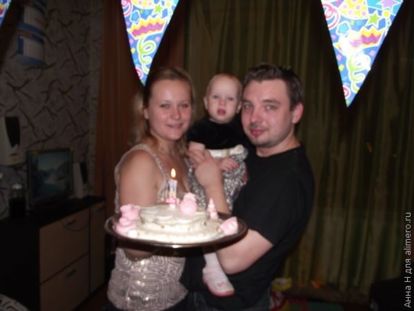 Finally, all guests were given 6 Kirusins' photos each.
This is how our main holiday of last year passed. Still very warm and vivid memories.