When a baby was born in our family, we could not rejoice in his calmness. He ate and slept, not puzzling us with his cries. But in the second month my son began to be disturbed by colic. At such moments he cried shrilly and pressed his legs to his tummy.
My child is the first and only, and this turn of events was unexpected for me. What to do to help the crumbs, I did not know. I started asking my mother and mother-in-law how they struggled with this problem. She asked for advice from a pediatrician, and also used the services of an irreplaceable Internet.
Ways of dealing with colic all offered different, ranging from changing the diet of the mother (that is me) and ending with the use of children's laxatives. It was necessary to determine where to start. My choice was the safest.
Ways I Used
First of all, we with a pediatrician analyzed what I eat. But nothing suspicious was found. Then the doctor advised, after each feeding, to keep the baby upright for about five minutes so that he could regurgitate the air that enters during the feeding. And then the baby had to lay out on the tummy. Since then it has become a habit.
I started fighting colic with massage and gymnastic exercises that my mom advised me to do. I gently massaged the baby's tummy with my palm in circular motions in a clockwise direction.
After a few laps came the turn of the gym. I pressed my son's knees to my tummy, and then straightened her legs. I repeated such movements about ten times, and then gave the baby a chance to rest.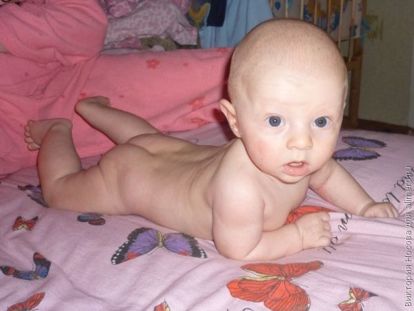 I did not lose the rest time, using it to warm the baby's tummy. The diaper, folded in four, I ironed on both sides with an iron. When the diaper was warm enough, but not hot, I put it on my tummy, son. And he himself immediately after that took her hands to calm him down.
When the diaper completely cooled down, I again repeated the procedures carried out until the gases began to discharge from my son. Usually, after that, it became easier for him, he calmed down and fell asleep. If the child did not fall asleep, I prepared him a bath with a decoction of chamomile. Even then, he was very fond of water, and a warm bath helped him calm down.
Somewhat later, I decided to use another pediatrician's advice. I bought in the pharmacy a remedy for removing intestinal colic in Babies BabyCalm. In fact, this remedy turned out to be dill water, only besides dill contained the essential oils of mint and anise.
This tool was necessary to dilute with boiled water to the desired mark. So I did. Then she wrote on the package the dilution date, since the shelf life of the diluted drug is one month.
Before each feeding, I gave my son ten drops of BabyCalm. He licked them off the spoon with great pleasure (dill water came to his taste). Sometimes even asked for supplements.
After several days of using the drug, the need for special gymnastics and massages has disappeared. The baby felt great, our problems with the tummy stopped.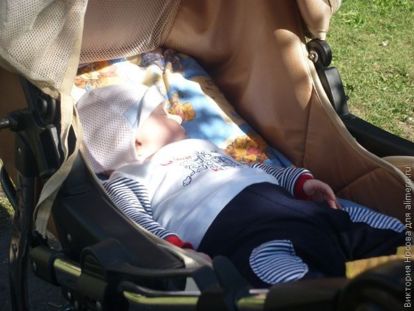 In order to prevent, I fed the baby with a diluted drug for a month. And when the expiration date of the product expired, I decided to prepare the dill water myself. To do this, about three grams of fennel poured a glass of boiling water and allowed to brew for thirty minutes. Then it was necessary to strain the broth and cool it. The dosage for the baby remained unchanged – ten drops before each feeding.
End colic period
The fight against colic continued until the baby was three months old. After the onset of this moment, I stopped giving the child dill water. And fortunately, nothing bad happened after that. My baby and I won colic, and they never came back to us.