Very often, after all, in life it happens in order to find happiness quickly. People are losing another happiness – happiness in the faces of their children!
I so want to reach out to every mom and every dad – don't leave your children! It is possible to say about each family that it is interesting and unique, which cannot be said about abandoned orphan children. For which, in the first place, we need motherly caress, warmth and care for them.
After all, the little baby, who was left by the mother in the Maternity Hospital, and who went to an orphanage, does not understand at all why he is alone, why nobody will take him in his hands, kiss, hold him to his chest, but simply lie in his bed, waiting regular portions of milk. He is small, to realize all that happened to him, that his mother is no longer around, that she left him, that he just did not need him.
Words are simply not needed – I was always driven crazy. I am an adult, I had a family, I have a daughter. I became an orphan only after the death of my parents. But there is for whom to live. Back in my youth, with pain and regret, I always looked at abandoned children. There was a great desire to adopt or adopt a baby. But, unfortunately, our laws are not so simple for this procedure. You can not adopt a child if you do not have a full family. But why is this so? If I am a wealthy person, if I can give love, warmth, care, why not? Unfortunately, I did not invent these laws.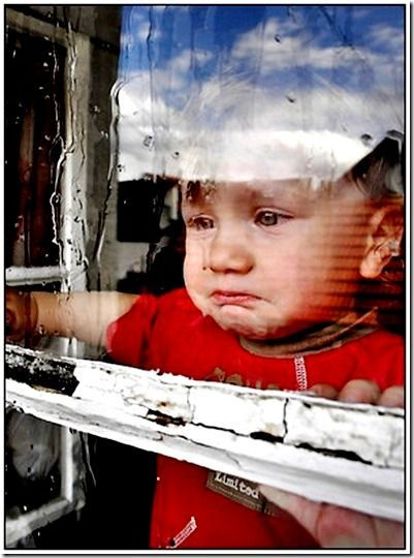 Orphans – how much has joined this word! Pain, torment, fear! Every abandoned child, when he grows up, begins to understand little by little – well, why is this so, why am I alone, why without mom and dad. And how difficult it is for them to live with it. Many children for this reason become angry at the whole world. It would not be so! After all, every time, seeing where something is going, the family is mom, dad and baby.
How do you think this crumb feels? The answer is – I am alone and no one but my thoughts are beside me. Virtually any physical pain can be cured and numbed. But how in this life do a kid who has heartache. Nothing for Orphans is more offensive and more painful than the betrayal of the most expensive woman in the world who bore him – this is MOM!
My friends – I urge you to this topic! Let us together reach out to Mothers and let them understand the most important thing in the world! Children are our second wind, this is our life, this is our little world in which we should live next to them. Do not throw your kids, do not let them become orphans with living parents!