I remember the first month of life with my daughter. I did not know how, my daughter did not sleep well and categorically refused to lie down and play on her own, she was on her hands all the time. I do not like what to eat, I sometimes could not get to the toilet. And when she slept, I was like a crazy stroking, washing, cleaning.
After a while, a terrible depression almost hit me. I became angry, shaggy, forever hungry and sleepy mother.
Not! I absolutely did not want this! I wanted motherhood for me to be joy, happiness. Yes, and it painted me, and did not turn into a witch. In general, I decided to fundamentally resolve the issue.
Phased problem solving
First of all, I decided to sleep in the daytime daughter's dream. Let the diaper not be ironed, even if the dinner is not fully prepared, but I will rest and I will feel fine. After a week of everyday rest with my daughter, I began to return more or less to normal, and by evening I was not like a squeezed lemon.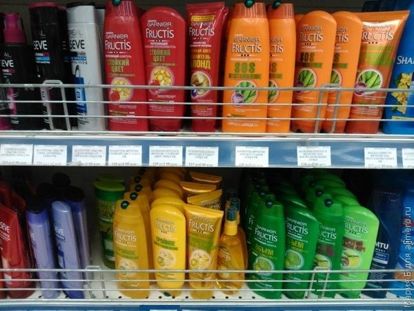 Secondly, I made it a rule to be sure to devote time to myself. At least 5-10 minutes a day, but take care of yourself. Given that we have already formed a clear regime, and I knew approximately what time my daughter would wake up, I tried to get up 15 to 20 minutes earlier.
During this time I managed to wash my face, take a little make-up, comb my hair, and have breakfast. And that's it – I'm fit all day!
Further more. I bought a playpen for the baby and put it in the hall. She quite liked it – because mom is near! She quietly played for 15–20 minutes, and at that time, for example, I was working on my nails, or sitting with a mask. And my daughter is interested, and I feel good.
Then I began to do things together with my daughter in my arms. It turns out that with one hand it is possible to do a lot – to stroke, to cook something, to wash.
As a result, another daughter's dream was freed from the need to run and do something around the house, and I began to read, chat with friends on the Internet, and even just lie down!
And then my food improved – I just began to put my daughter in the stroller, took her to the kitchen and there we ate together. In general, this side of my life has been getting better.
The next stage was a visit to crowded places to understand: life around is not only diapers and diapers. We took my daughter as a rule once a week to go to the mall. During the day, there are very few people there on weekdays, so we spent quite comfortable time.
In the end, I began to bloom. I really became happy, quite well-groomed and attractive mum.
Now we have a year! We no longer sleep every 2 hours. We no longer want to sit in the arena. We do not want to look at eating mother from the stroller. But anyway, I try to adjust to the new mode of our life and eat normally, take care of myself and rest. I don't want to return to the angry, tired mother from the first month.
I still get up a bit early to bring myself up. I eat when my baby is watching cartoons for 15 minutes. We still regularly go to the light. And in one of the dreams of the child, I also go to rest.
In general, in any situation, you can find a way out. The main desire! And the rest – excuses!
Momma, how do you manage to spend time on yourself? Share it!