Some parents notice that the kid in kindergarten behaves well and his teachers praise him, and as soon as he comes home, complete chaos begins. We were among those parents.
My daughter quickly got used to the garden and behaved well there from the very beginning. Dad or grandmother, who take her, always praise the baby. Not a hooligan, eats herself, dresses herself, sleeps great! And we are very surprised, is it about our girl at all?
We come home and only hear – I do not want to wash my hands, I will not eat it, I want this right now! We sleep at night for at least half an hour, maximum two to three hours. Shalit is strong, sometimes words do not hear at all.
We ask ourselves why is this happening?
I heard about the crisis of three years, the description is very similar to what is happening at home. If such behavior had begun closer to three years, I would, perhaps, have calmed down and decided to wait it out, but this has been going on for quite some time and in three years we will be only in two months.
So it turns out, we have a constant crisis? Or are we doing something wrong? I mom moderately strict, and I can scream. Our dad has a kind soul – he always played the role of a kind policeman, but now he already lacks nerves in some situations.
I'm not saying that we always have such a war. Our daughter is kind and happens to be very affectionate and gentle, obedient and good girl. But this may at the moment turn into a different side – a hysteric starts from scratch, such that it does not hear any words, and in general everything is useless. Difficult.
How to act in such cases?
Some send children to the corner, others leave alone in the room. In any case, it is useless to shout, you need to quietly and calmly insist on your own, explain to the child why mom or dad do this and want something from the baby.
Need to come up with a lever impact on the child. My mom says that if I was hysterical for some reason or didn't want to do something, then she immediately told me that if you were like that, it would mean that you would be taken to a nursery for babies who pee and scream into their pants.
Now it sounds funny, but for me it was scary, because in the nursery I did not like it at all. I went to the nursery just a couple of weeks, when I was three years old, then I was transferred to a senior group, where I already liked everything.
If you find something like this, you can avoid screaming, quarreling, and the baby will be better to obey. In addition, you should not go too far. I give a lot of will to my daughter so that she knows how to make decisions.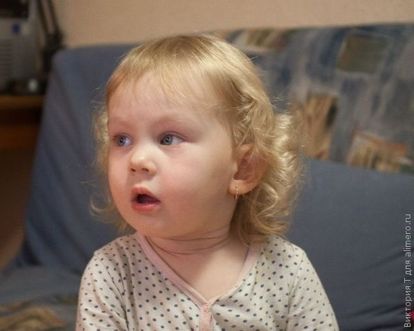 How do you stop children's tantrums?