The next visit of my grandmother and grandfather left me confused. Although they love their grandson very much, they rarely see him, and therefore they notice all the features of his emerging character.
So they told me that their grandson is spoiled, he turns his parents, that is, my husband and I, as he wants, and always seeks to do what he needs.
The tail wags the dog
To tell you the truth, our tail is really wagging a dog. The son constantly drags us to play, even if we are busy, climbs his two-year-old weight on his hands and demands to carry him, to sit at the computer in his presence is strictly forbidden. This is only a small fraction of his tyranny.
He even forbids a cat to sit in his, feline, favorite places, run and jump, lie down next to him.
But is the son spoiled or are these early manifestations of iron temper? Do I need to temper this temper or is it worth it to develop?
Despot from birth
In fact, since birth, the son was the way he is now. In the first days, when we were still in the hospital, it became clear – do not wait for peace, a little tyrant appeared. In the waking hours, he did not want to be alone.
He did not lie in the crib, looking at the ceiling, as other children do. He did not look at the mobile for more than a minute if I was not there.
When he became older, he could sit in the arena for a maximum of three minutes, after which a wild roar began. By the way, we called the playpen a toilet, because these three minutes were only enough to run to the toilet.
Perhaps someone will think: What a horror! It was necessary to bring up from the cradle. Yelling and let yourself cry, the parents also have things to do. Well, I do not! I did not give birth to my son so that he would roar at the fact that mom is not around. While he is small, let him get as much attention and happiness as he needs.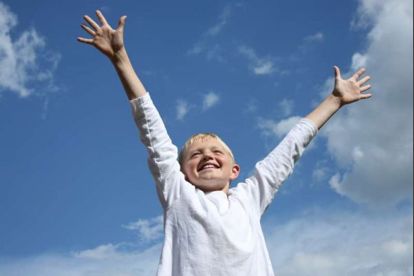 The child is growing up
Neither I, nor the husband rush with the child as with a written bag.
We try to provide it to ourselves, insist on our own right, if necessary. But as he grows older, his son's character develops in the same direction: he does what he wants. Forcing him to do something by force is simply unrealistic.
True, now that he has begun to understand a lot and say a lot, I know that through arguments and explanations, I can control many of his actions. That is, in order for him to do what I need, it is necessary to make it necessary for him.
For example, a child does not want to wash his hands – let him look at how dirty they are and make sure that they need to be washed. Or running from me, not wanting to dress for a walk – I tell you what we will do on the street. Success is achieved quite often, but not always.
But the severity and hails are not able to lead to anything, except to the stupor of the situation.
Is it worth breaking a despotic character?
No matter how grandparents think that only their way of upbringing seems ideal, I continue to allow the child a lot.
Yes, he does not listen to me the first time. But he clearly has his own opinion on every occasion, and he almost always agrees to seek a compromise. Yes, he does not leave me alone. But I see how much he loves me and how much he needs me.
Due to the fact that I close my eyes to many of our bogey's booths, and allow, for example, not to change their clothes for half an hour after the walk, if he doesn't want, I avoid unnecessary quarrels and tantrums.
He never yells in society, does not roll on the floor in shops, does not beat people around with anger, as happens with children who are taught to obey without question.
I often go with him and give up unimportant matters and entertainment, if the son asks to be with him. But I can always agree with him and almost calmly cook dinner or write an important letter.
He knows what I'm not exactly going to let him, and never tries to do that. It turns out that we have established each other the limits of permissibility, convenient for both of us. True, it would seem to an uninitiated person that a child's territory is too large.
Grandmothers and grandfathers believe that if it continues on this way, the son will just sit with our husband on the neck and dangle his legs.
And it seems to me that I will grow up a normal calm kind, but characteristic child. And the most important thing that we, as parents, need to do is to direct this character of it in the right direction.
What do you think, dear mothers, is it worth limiting the child more or do you need to let him grow the way he was born, but carefully watch that the energy and the will go in the right direction? Is it possible that in a few years we will not be able to cope with our son?