Being a mother is undoubtedly a great happiness and joy. But, agree with me that this is a huge responsibility for his small part. Not only in terms of health (which is very important), but also in terms of education.
My thoughts

Here I look at the children who play fun with my son on the playground. They are all different, from different families. The son of a lawyer, for example, is growing up a mobile and developed child. He is interested in almost everything, according to the stories of his grandmother. I have no doubt that when he grows up, he will also be a successful lawyer, like his father.
The girl Katya from the next entrance is a very cute girl. All the boys from the yard are in love with her. She is brought up, always shares toys with the kids, protects the kids in the sandbox and knows how to take a hit from the offenders. It seems to me that she can be a creative person. Write novels, draw pictures or go to science.
But these are my views. Parents of their kids see differently. And the future for their daughters and sons may be seen completely different. Someone all his life will seek to meet the expectations of parents, to do so, to please them and achieve their love.
My situation

And someone will go against the views of parents. Instead of science, he will choose tourism or sport, for example. I, too, disobeyed my mother. She saw me first as a doctor, then as an accountant or lawyer. And I did not like these options. Moreover, I really didn't like my mother to make a decision about my future by herself, without my consent.
I liked English. I tried to understand the meaning of English-language songs, so I sat with a dictionary and a notebook in my hands and translated the songs I loved at that time. Then I was fascinated by reading, I read texts first in English, and then magazines and books. My mother did not want to see me as a translator or teacher of English.
But this is my life, and I decide how I live and how to earn my bread and butter. Therefore, in relations with my child, and in upbringing in general, I discovered for myself some principles that I will try to adhere to.
1. You need to love the child as he is.
With all its advantages and disadvantages. Even if he does not have talents, he was unlucky in something or he disobeyed. I sometimes take offense at my son, but I understand that he is small, and all his whims will pass. But even if he grows up and lead his family, I will not stop loving him. Maternal love should be constant and not dependent on any factors.
2. A child is a child.
This is not a tyrant, not a burden and not the cause of all failures in life. Many parents like to blame their children for the fact that at certain moments in their lives something did not work. But is it the fault of your own child? Rather, it's just laziness and the desire to make someone guilty, just not yourself.
For me, my son is a joy and the meaning of life. I am grateful to fate that I have 2 beloved men: a husband and a son. They give me their love, warmth and tenderness. And I, in turn, is ready for them for much, if not everything.
3. You need to pay attention to the child.
We live during gadgets and modern technologies. Noticed that many communication comes down to correspondence in a social network? And before we talked more. I do not want my son to sit online or play online games. I saw such teenagers, there is nothing to talk about with them, their only interest is Minecraft, Counterstrike and strategies.
I want to instill in my child a love of nature (most of the time we walk in the park and go hiking), sports, and various hobbies. I want to grow it a real and beautiful person.
4. You can not humiliate.
The feeling of shame, guilt leads to the appearance of complexes and various disorders. I do not want this to my son. Therefore, I try to explain, to talk instead of humiliating and shaming.
5. You can not take out anger and resentment on children.
Evil and hate begets the same in return. And love and understanding work wonders. I try to understand my son, listen to his opinion and his needs.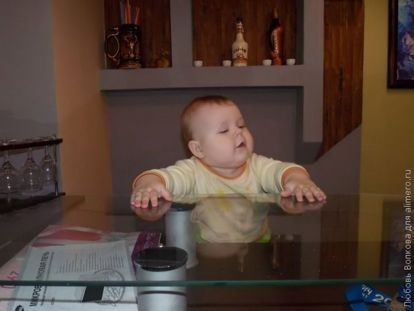 6. It is not necessary to demand payment from the child for all that we do for him.
We give our children life, it is priceless. How can a tiny crumb thank us? His smile, success, behavior. Everything is priceless, just not all moms and dads understand this.
7. No need to expect from your son or daughter the same fate as you do.
He will not be like us, or like we want to see him. He will become the way he wants, the way he should be. Each has its own life, fate, its purpose. It is easy to help him become himself.
And what can you add? Right, I think? Or maybe I'm somehow wrong?