Baby and cold – a famous topic for the excitement of moms. Yes, I myself constantly check: is it cold to my daughter? It seems that cold hands / feet – this is a tragedy! Is it so? I recently learned that I was very mistaken. I am sure that I am not the only one to sin. So.
Misconception number 1
The warmer the baby is dressed, the better!
According to statistics, kids who are wrapped up, get sick more often. Why? When the child moves, the body warms up. If at the same time there is still additional help in the form of a large amount of clothing, then the heat exchange is disturbed in the body, and it overheats. As a result, even the slightest draft can cause a cold.
Misconception number 2
When clothing fits snugly to the body, heat is better retained.
It may sound strange, but the best remedy for cold is air. To reliably protect against low temperatures, it is necessary to create an air layer around the body. For this you need to use warm and spacious enough clothes.
So, in winter, it is better to wear it outside: a cotton T-shirt (so that sweat is absorbed well), a loose sweater, which should fit snugly around the wrists and neck, a jacket or coat. You should wear woolen socks and boots with fur (not cramped!) On your feet.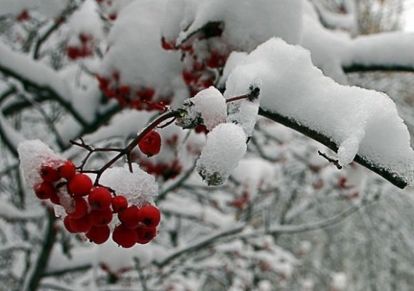 Misconception number 3
It's very bad when your baby's ears get cold!
What do you usually put a child on the head in a hard frost? All kinds of hats with earflaps, warm scarves. However, the cause of otitis (inflammation of the ears) lies in the infection, which most often gets into the ears through the nasopharynx, so the phrase has chilled the ears, at least, is not true.
The headdress should cover the neck and the back of the child's head well, it is in this area that the maximum heat loss is observed.
Misconception number 4
If a child has caught a cold, he should not be allowed out.
If the temperature of the child is not increased, then walks must definitely take place! Surely you have noticed that it is easier to breathe in the fresh air, a runny nose retreats. Therefore, frost is not a reason to keep a sick child at home.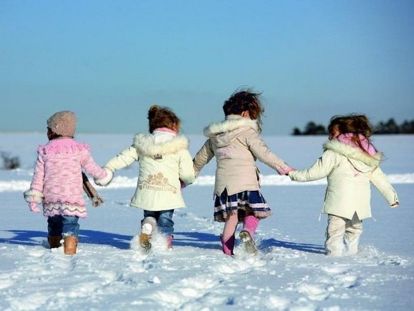 But on the street you need to make sure that the baby does not breathe with his mouth. You also can not allow the child to move intensively so that he does not sweat and is not blown by the wind. It is better to calmly walk.
Well, dear mommies, have you noticed these misconceptions?