I love to care for my hair, I constantly make masks and wraps. Today I want to tell you about an interesting tool for oil wrap hair – oil for hair restoration with Babassu, jojoba and macadamia from Yves Rocher.
Manufacturer (France) promises exceptional hair care and restoration. The combination of precious oils gives strength to hair, intensively nourishes them, increases softness and shine. The oil does not contain silicones, does not make the hair heavier, consisting of more than 99% of components of natural origin.
Packaging and appearance
The oil comes in a transparent plastic bottle with blackout for better storage. On top of a very interesting shape is a brown plastic screw cap with a comfortable tip for gripping it. Even with oily hands I twist / twist it and it does not slip. Under the cover is a narrow dispenser.
Oil oil)) consistency, light straw color, stinging, with a very rich aroma. The fragrance is flower-fruity, I really like it, but after washing it is not preserved on the hair ((Volume – 150 ml.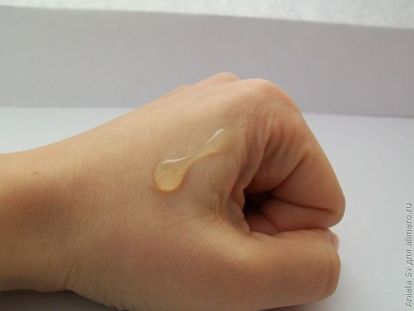 As I said, I use this oil for wraps. I apply oil for 2/3 of the hair, retreating from the roots, paying special attention to the tips, since they are dry. Then I put on a plastic bag and on top of it either a hat and warmed up with a hair dryer, or a towel wrung soaked in hot water.
If I walk in a hat, then I keep as much as I can – I can keep it for 4 hours, if I use a towel, it is less, usually 10-15 minutes (this is an express option). The oil is economically used, I use it once a week and I had enough of it for more than six months, and I have long hair (almost to the waist).
I wash off the oil with regular shampoo, soap 2 times. Oil is washed off easily, does not remain on the hair. Already when flushing hair silky, soft, smooth. After rinsing, they are easy to comb, and after drying, they shine very strongly, saturated and moistened over the entire length, the tips are softened. This effect lasts until the next headache.
The composition of sunflower oil, rapeseed oil, castor oil, jojoba oil, babassu oil, macadamia oil, borage oil, vitamin E. The composition is very good, really some oils.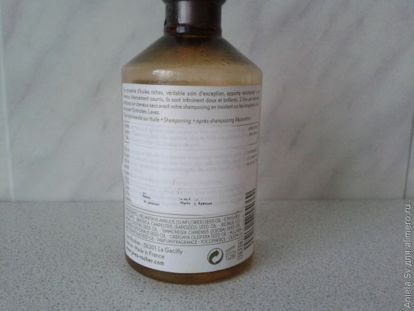 I really like to use this oil. After him the hair is live, soft, saturated. Good composition, cost. Cost – 410 rubles without discount.