There are a few things I don't like to do. One of these – going to the hairdresser. I want to share with you my sad experience.
This is how my hair looks in its natural state.
Why do hairdressers always do everything in their own way
I never understood, whether I poorly explain what I need, or whether the master has his own vision of my image. But the fact remains that I always get at the output not the haircut I planned.
I have thin, curly hair, with split ends. All my life I dream to grow them. The usual length of my hair to the shoulder blades, I want to add another 5-10 centimeters. After visiting the cabin, the length is reduced by 10 centimeters.
Always before the haircut, I ask the master to shorten the tips by about 2 centimeters. In almost half of the cases, the hair is cut off at least by centimeters 5.
Yes, I know that hair splits, and I accept the experience and skill of hairdressers, I hear and remember their advice. The problem is different: if I (the client) ask to shorten hair by 2 centimeters, why remove 2, or even 3 times more.
My second problem is evening hairstyles. For various events, I usually try to do my hair in the hairs. I have not yet found a master who would do the styling that I want.
No, of course it was normal a couple of times, but there was such a thing on the head … And the worst version was obtained in a barbershop called Lock of a very experienced Soviet master (the fact that she was a master of the Soviet school became clear from the result).
Unfortunately, I can not show you the photos of that hairstyle, as I avoided the camera all evening, and by the end I even combed everything and put my hair back into place.
How to find your master
In fact, not everything is so sad. With the help of trial and error, I still found my master, even two. I found them using the recommendations of friends. Unfortunately, still good masters live in good, expensive salons.
These are usually people of young age (the gender is not important, one is my master — a young guy, the other is a girl), who were trained in professional schools of hairdressing.
Now they cut me down by 2 centimeters, while somehow they manage to remove split ends. Since I have no volume on my hair, the haircut is done in a cascade, which ultimately gives an excellent volume. True, I have never done an evening styling with them, but I hope they will not disappoint me.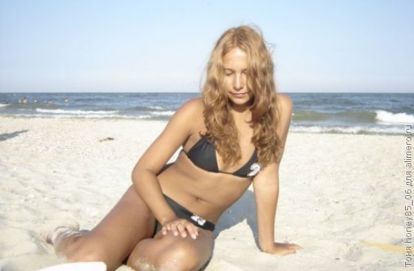 Do you have such situations that the master does not understand you and does everything in his own way?