As my personal experience shows, any haircut – both long and short – has its pros and cons. When I went with rather short (above the shoulders) hair, I spent a lot of time on everyday styling, as well as visits to the hairdresser, since I had to trim and tidy at least every six weeks.
Grow spit to the waist!
This went on for several years, until my desire to experiment with a variety of short haircuts (often even rebellious and extreme) was not completely satisfied. And so I decided to grow long hair again, because with them I feel more feminine and elegant.
In addition, I expected to save a lot of time, because you can forget about going to the hairdresser. But it was not there! Dry and split ends of hair have become a new scourge. I think almost all owners of long hair know this problem.
And I immediately began to search for her solution, as the split ends instantly catch the eye of others and can ruin the appearance of any hairstyle. I want to share my conclusions, observations, and methods of dealing with split hair.
Causes of split ends
Unlike the problem of hair loss, when the main impetus are the internal processes in the body (hormonal disorders, abuse of various hard diets, etc.), external factors most often lead to the appearance of split ends.
1. Insufficient nutrition of hair
Nutrients do not reach the ends of the hair simply because it is difficult for them to get to them – because the hair is very long. I noticed that even when the overall appearance of the hair suits me (especially since I try to eat properly and periodically spend a course of vitamin therapy for my body), the tips can still look dry and weakened.
2. Improper care
This can include frequent dyeing and perm. Improper combing (when using poor-quality wooden or metal hairbrush, or wet hair is combed) also has a bad effect on the condition of the hair. Some hairpins and stiff gum also injure them.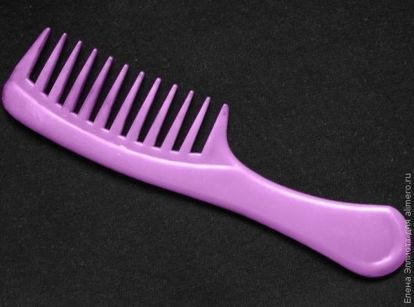 3. Dryness
Often we overdry hair with a hair dryer or iron. The situation is aggravated by the weather conditions – bright sun or, on the contrary, frost.
How to solve the problem of split ends?
Of course, the surest decision would always be to wear a short haircut. So this trouble can be avoided with a 100% guarantee. But such a solution is unlikely to suit many.
Trips to the hairdresser
If the hair began to exfoliate, then this process can no longer be stopped. And the longer you wait, the more the hair will deteriorate. Therefore, even if you, like me, intend to grow a long braid, trips to the hairdresser should not be canceled.
To trim the hair in this case is recommended on average once every 2 months. Stripping even 2-3 centimeters will refresh the look of the hairstyle, and the hair will look tidier.
Means for washing hair
Now on sale there are so many shampoos and balms for solving various problems. Including to help dry and lifeless tips of hair. The main thing – to choose the means that is right for you.
And I will share with you one more secret of the washing procedure itself, which the master in the salon told me. When she washed my hair before the haircut, I asked what kind of water I used to wash my head. To my answer hot, she said it was wrong. It turned out that it is very bad for the condition of the hair, and it is much better to use slightly warm water, and rinse at the very end with cold water!
I am a very thermophilic creature, and at first it was hard for me to get used to such hardening. But having noticed the effect after the first time, I took it as a rule. At the end of the wash, I rinse the hair over the entire length with cold water and even subject it to the scalp for a few seconds.
After that, the hair becomes shiny, as cold water covers their scales. And its effect on the scalp improves circulation and activates blood flow, and, accordingly, nutrients to the hair.
Serums for hair ends
I tried to use them several times. Usually they are recommended to be applied on the dry ends of the hair and then do not rinse. For this reason, they are not very suitable for me, as the feeling of weighting, gluing and oily hair remains.
It is also important to remember that they only prevent delamination. With their help, it is impossible to glue the already stratified hair.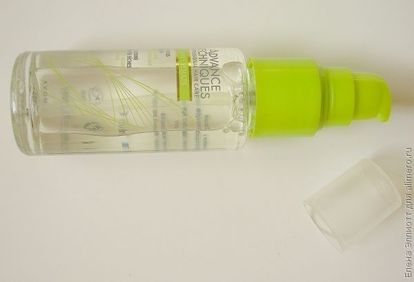 Protective Thermal Sprays
It makes sense to use them when drying by the hair dryer, and especially when laying by the iron. For example, I can not imagine how to cope without ironing. And it greatly harms the hair, if we neglect the special protective equipment.
Therefore, thermospray has become my faithful companion. It is very simple to use it: just sprinkle every strand before straightening. It not only protects the hair, but also gives extra shine and well-groomed appearance.
Homemade hair masks
This is perhaps one of the most effective means in the fight against dry, splitting ends. Especially effective in this situation, the use of natural oils, for example, burdock, olive, flax. If you have very dry hair, then coconut oil may be suitable..
By mixing different ingredients, you can achieve a very stable result. For example, I often use egg masks for hair, here is the recipe for my favorite mask. It just perfectly moisturizes and nourishes the hair, preventing dryness and delamination.