Since I started to grow hair, the important question for me is the choice of balm. I tried many things, including expensive professional tools. They certainly deserve a separate discussion.
But in this topic I want to compare the three budget and completely different hair balm. These are the popular Syoss (lamination effect), Dove (intensive recovery) and Goat's milk producer Belita-Vitex.
They are united by the main part. In the first place, of course, water, and in the second place cetearyl alcohol (cetyl stearyl alcohol). He is there a lot, but do not be afraid of this! This is not ethanol (flammable liquid). It is rather wax.
It does not dissolve in water, belongs to fatty alcohols and is used to bond the components together. This alcohol does not dry the hair, but rather contributes to the penetration of nutrients deep into the hair. Therefore, this component is so important in the composition of the balm.
Until I understood this question, I thought: How is that? Is there more alcohol than moisturizing ingredients? Then what is the use of them? It turned out to be different alcohols. And they have different properties. Now I no longer worry about this. I propose to examine in more detail each balm.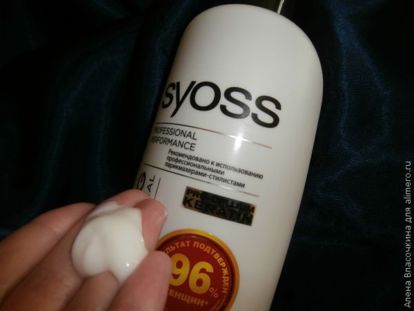 I bought this balm out of curiosity. There were many promises on the bottle, and I just could not resist the smell. This is not even perfume, it is perfume.
The texture of the balsam silk. Very pleasant, not liquid.
The active ingredient in Quaternium-87 Balm. Do not expect miracles from him. It is aimed mainly at neutralizing the alkaline effect of the shampoo. I did not notice the effect of lamination! It is a common hair balm. True for a bottle of 500 ml. I paid only about 100 rubles.
This brand has taken root in the market and inspires confidence. Therefore, I could not help but try intensive recovery from Dove. The smell is pleasant, not intrusive. Texture like a cream. The hair is distributed poorly.
I like it better when the hair is wrapped up and bathed in balm. Here, this is not observed.
The active component Dimethicone creates a feeling of smoothness and prevents the evaporation of fluid from the surface of the hair.
My opinion is ambiguous. But I found more minuses than pluses. In addition, for a modest volume of 200 ml 140 rubles in my opinion a little expensive.
Goat Milk Belita-Vitex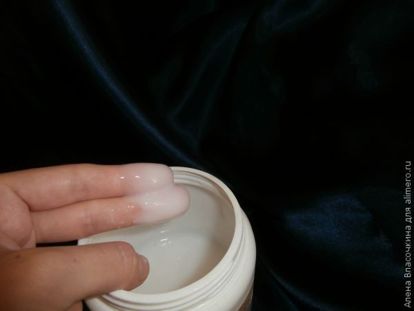 Honestly, I love Belarusian cosmetics. And I immediately liked this balm. The texture is pleasant, reminiscent of sour cream. Well distributed through the hair. I can describe the smell like this: homemade, tasty, not chemical.
The active component of this balsam is cetrimonium chloride. It prevents the accumulation of static electricity.
Of course, he is not the best and will not replace professional cosmetics. But from the massmarket is a great option for little money. More specifically, 60 rubles for 450 ml of the product. Is not a miracle?
All of these balms cope with their basic functions. Moisturize and facilitate combing hair. But is it worth overpaying for the advertised brand? I think – not worth it!
Share what hair balms do you use?