You can't surprise an ordinary braid. Yes, and little ears fed up. I decided to try something new. For example, such pigtails are snakes. Weave them very easily and quickly, and the finished hairstyle looks interesting and unusual. Want to try? Then go ahead.
Comb your hair. You can sprinkle a little water so that they do not electrify in the process of weaving.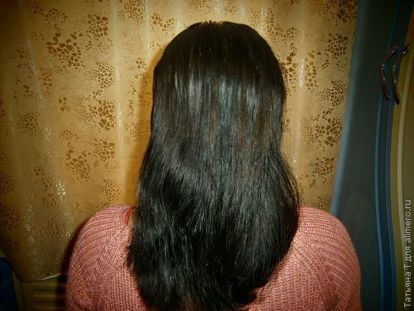 Separate a small strand from the bulk of the hair.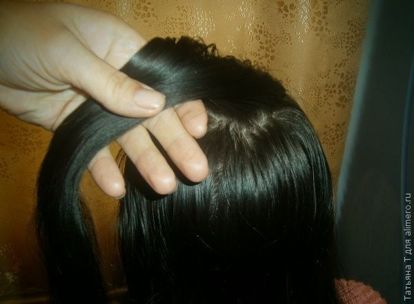 Begin to weave a regular pigtail.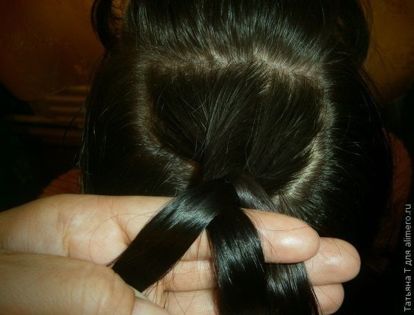 Dopeletay to the end.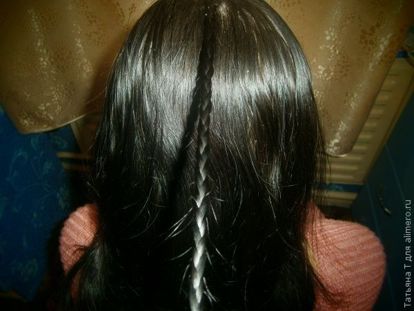 Pinch the middle strand between your fingers and pull the two extreme ones up, before weaving.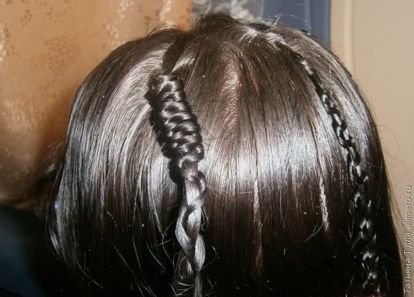 Now distribute a little snake. Stretch it down (approximately to the middle of the middle strand).
Bottom can be fixed with a rubber band, clip or crab. And you can leave it as it is, but sprinkle a little with a strong hold.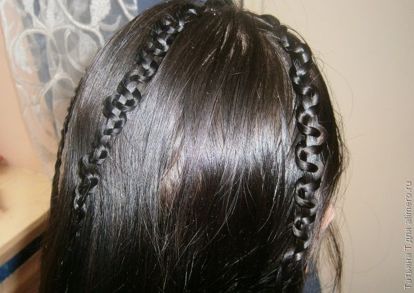 There are several such braids. From three things, up to ten. The thicker your hair, the more snakes you can make.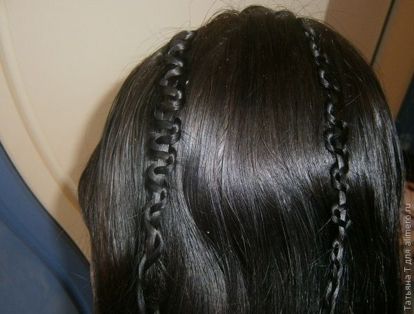 You can weave into such braids a thin band or ribbon. Try it, it's that easy!
Do you like original ways to weave braids?