Because of split ends, hair looks like dried-up straw. No gorgeous and expensive hairstyle will save the look of your hair, while there are split ends. When they split, it is a clear sign that the hair is unhealthy, they are improperly looked after, which means you need to apply measures to the restoration.
Since there are no two identical organisms, two identical hairs, then there is no one rule by which you can get rid of this phenomenon. But due to the fact that girls share recipes and ways to get rid of split ends, now we have gathered a number of ways in this fight.
If you do not go into the moments of influence of the quality of food and water that we absorb on the health of the whole body, including hair, then there are many moments to get healthy hair. It is necessary, of course, to try a little, but it's worth it.
Split hair can be seen at any time of the year: in the summer the tips split off due to heat, in winter from frost and temperature drops, in spring due to insufficient amount of necessary vitamins.
If you believe advertising and be naive, then you just wash your hair with a fabulous shampoo and they suddenly find a healthy look and beauty. But everything would be fine if it were not so sad. Of course, you need a good restoring shampoo, but only after visiting a hairdresser who cuts off all split ends. After this procedure, you will need to prevent the tips from seklying again. Prevention will be for you, as already discussed, the selection of high-quality restorative shampoo that will nourish the hair with the right substances, and not annoy them with a high alkali content.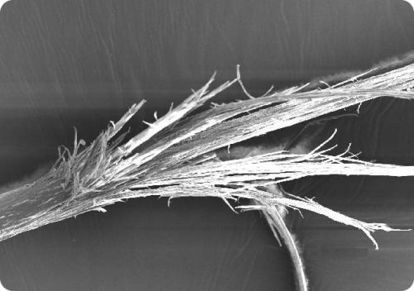 The next step is to protect the hair from external factors. Causes of hair breakage: perm, frequent dyeing, use of alkaline soap, frequent use of a hot hair dryer, constant contact with a sharp comb, strong burnout in the sun, sea wind, horsetail hair and all kinds of bouffant. Avoid these causes and your hair can recover much faster.
The comb should be wooden or made of good plastic. Do not use metal combs, they damage the hair and scalp.
Attend a hairdresser to trim the tips at least once a month. So your hair will be able to stay in good shape and recover. You can use thermo-scissors, which are able in some sense to solder the tips.
Apply hair masks. The best masks are those that are based on olive and almond oil. They are applied for 30 minutes before washing the hair.
Do not brush your hair after washing. They stretch during combing and burst at the cellular level. Because of this, hair does not only begin to sect, but can also fall out.
Hair, as well as youth, need to be kept with the young, to enjoy their beauty forever.