Today I want to teach you to do two variants of hair, which is called Cascade Spit. The first option is very simple to perform, the second is a bit more complicated. We start with a simple one.
Carefully comb hair, if desired, you can sprinkle them with water.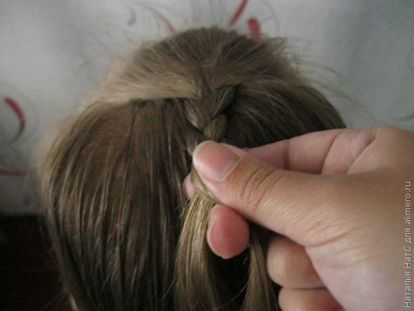 We make three prolettes on each side, and for the fourth time we pick up a small strand, as when weaving a spikelet, on each side.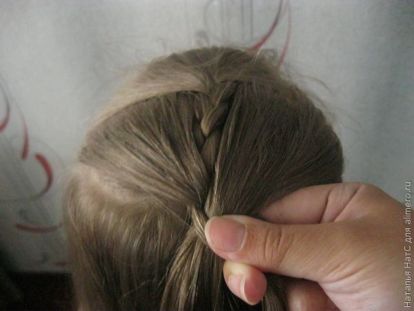 Again we make three props on each side with the usual scythe, after which we pick up one strand on the left and the right.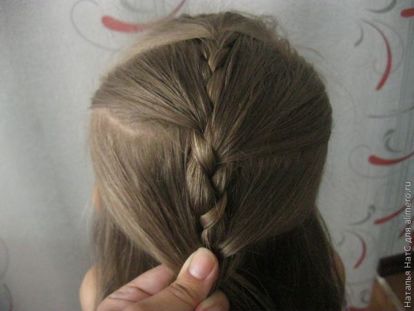 Thus we continue weaving, alternating the usual braid with the French.
Having finished weaving, fasten the end of the pigtail with an elastic band.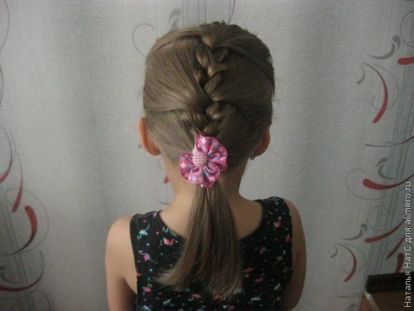 I often whip such a pigtail to my kindergarten. Despite her simplicity, she looks very cute and feminine. But even more attractive is another version of the cascade pigtail, which is based on the fish tail weave. It is done similarly to the first option.
To begin to separate the hair strand from the forehead. We divide it into two parts and begin to weave a braid, which the people have the wonderful name of Fish Tail. To do this, we transfer the thin strands from one part to another, pulling the weaving. A good description of this weaving was in Natalia G.'s topic.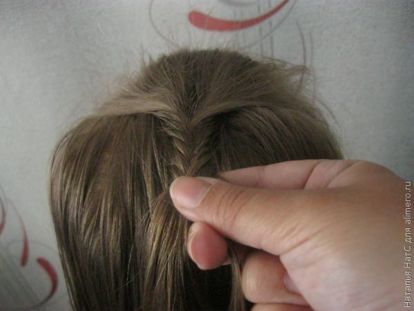 The pigtail we have to be woven about 4 cm, after which it is necessary to pick up one thin strand alternately from the outside on the right and left side. Too delay while not worth it, so the hair will look more voluminous. However, if you do a haircut to a child, and it should remain at least half a day in a normal well-groomed form, you can tighten the weaving more tightly.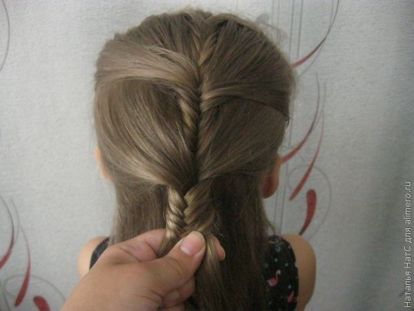 We again weave a 4 cm fishtail and after this distance we make one pickup on each side. Doing this way to the end. Cascading spit on the basis of weaving fishtail ready!


As you can see, the second version of this hairstyle looks more interesting, but it will take a little longer to do it.
And which option did you like more?