I love hair masks and constantly buy something new. I think I'm not the only one. So this time I went to the store and bought myself an organic mask from the company Planeta Organica.
The manufacturer (Russia) promises instant restoration of the external and internal structure of the hair.
The mask is perfect for dry and damaged hair. Olive and grape seed oils moisturize and strengthen hair, nourish and give it silkiness. Lemongrass eliminates cross-section and brittleness and gives the hair a magical scent.
The mask is packed in a huge plastic jar with a screw cap. Volume – 300 ml. The bank itself is transparent, which allows you to control the flow. The jar is quite heavy and takes up a lot of space in the bathroom. The design is very beautiful.
Appearance and application
When the can is opened, we see the substance of a rich light green color with mother of pearl and a bright, pronounced aroma.
Girls, separately about the flavor is a fairy tale. Warm oriental spicy flavor. I'm crazy about him and ready to constantly breathe. It is good that after washing the hair, he feels, I walk, smell and enjoy.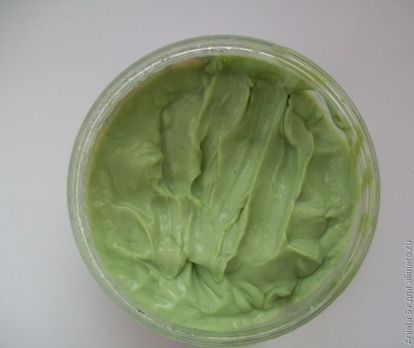 The mask itself is quite thick, well typed and distributed through the hair. Economically spent due to the oily structure, which envelops every hair. I put a mask after shampoo on well-pressed hair and leave it for 10-15 minutes.
When washing off, hair is slippery, but the mask is quickly washed off and does not leave behind a feeling of unwashed hair. I really like the effect of this mask – after her hair is shiny, crumbly, flowing. The mask allows you to easily comb hair without tangling. With constant use, it really restores hair, it is wetted and there are no split ends.
Ingredients meganatural: water with organic oils of olive, lemongrass and grape seed, pomegranate extract, almond oil, sugar cane extract. There are no silicones at all!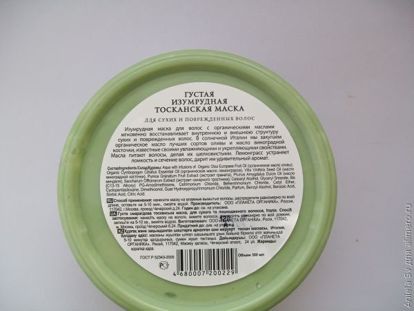 Summary
This mask has definitely become my favorite. She is economical, she lasts a long time, she has a good composition and I really like her effect. Cost – 269 rubles without discount. Now I plan to try other masks from this manufacturer.