Girls, do you have hair problems? I used to have to literally reanimate them from time to time. Then they lost their luster and became dry and brittle, then the ends split up, then they started to fall out somehow. And it seemed to me that by the time I was 30, I would generally be bald … Well, or I would make a volume of three hairs … or a pile 🙂
No, I want healthy, beautiful, long hair!
I had to develop for myself the whole complex for hair care. No, I don't pretend to be authorship, because these truths are probably known to many 🙂 But I still want to share something that helped me save my hair.
Everyone knows that it is necessary to cut the tips once a month and use hair dryers and irons as seldom as possible. And I also knew. But it did not save me.
Therefore, in the course went experiments with shampoo. I bought different – cheap and expensive, medical and children, for different hair problems. And again nothing. Split ends did not help, hair did not stop to climb. And if the shampoo did not fit, then the situation was aggravated by the greasy roots with dry tips or dandruff.
The Importance of Vitamins

Fortunately, I found a competent hairdresser. It turns out that to solve problems with hair must first of all from the inside. That is, masks, shampoos, this, of course, is good, but these methods do not cope with hair loss.
If there are problems with hair, they simply do not have enough vitamins, namely A, C, E, and especially group B. Therefore, you should regularly drink a complex of vitamins and minerals. And every day there are as many fresh vegetables, herbs and fruits as possible, especially in season. Also do not forget about the nuts, they are necessary for growth and strengthen hair.
What else is good for hair

There are still some simple manipulations, thanks to which my hair has significantly improved its appearance.
1. A sufficient amount of protein in the diet contributes to the proper operation of the hair follicles. Therefore, protein products cannot be neglected.
2. Light massage of the head with warm burdock oil 3-4 times a week for a month. But I also add wheat germ oil or any other essential oil that I used to burdock.
This massage improves blood flow, the hair stops falling out, grows faster and becomes thicker. I also applied the oil along the entire length of the hair, paying particular attention to the tips, and after a month they were already much less split. Usually kept such a mask for 4 hours.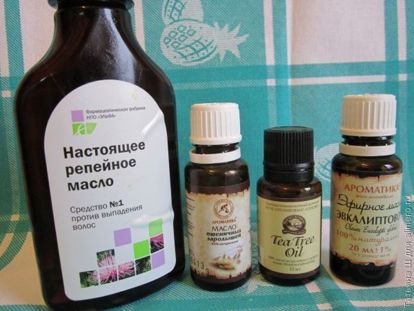 By the way, in my shampoo I always added 3 drops of wheat germ oil.
3. Mask of protein. Egg white has healing properties and after 2-3 applications you can see the result – hair becomes softer, more alive and healthier. Duration – 30 minutes.
4. Comb the hair at least 4 times a day, as well as immediately before washing your hair. And after washing, comb only when dry.
5. Do not wash your hair in too hot water, especially if the hair is prone to oiliness. While washing it would be good to massage the head too.
A few words about comb
The best combs – from natural materials. They better massage the scalp, do not injure or electrify the hair. But from plastic brushes is better to refuse. They quickly become soiled – grease and dust adhere well to them, and their hair is electrified and split.
Conclusion

Comprehensive, proper hair care requires effort, but worth it. Vitamins, masks and daily care have done their job – the hair not only ceased to fall out, but also became thicker and healthier.
And what helps you keep your hair healthy?