I rarely use styling foam. Usually this is a way to fix the whirlwinds in windy weather. However, recently, I buy foam for styling for my daughter.
In her 4 years she is the owner of thick hair up to the waist, and often asks me to braid her somehow more beautiful. Children's hair is very light, quickly tousled and scattered to the sides, and even in braids do not last long.
We tried a lot of children's sprays for styling, but stopped at an adult skin Taft. Of course, we do not use it every day, but on holidays or events we twist curls and weave necessarily and together.
I can say that it is really high-quality styling foam with a strong fixation. This time in the store I chose the Cashmere Tenderness series, as my daughter has straight and shiny hair.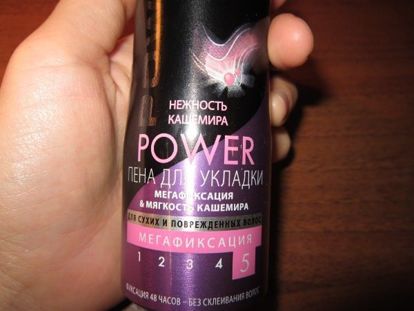 On the packaging it is written – fixing 48 hours, but in fact by the evening of the first day the hair is disheveled (at the daughter), the volume fell off (at me).
Without gluing the hair, it still sticks together a little, but this is if the hair is thin, in our case – childish. My hair looks great after almost any amount of foam.
It is also written that it protects from heat exposure. I rarely twist on hot forceps, I also rarely use a hairdryer, so the protective effect due to the lack of need for it was not noticed.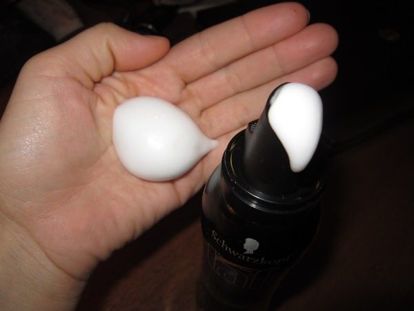 The foam itself is dense, the smell is slightly harsh and cloying, it is better to wash your hands after use, otherwise they will stick.
In general, I am pleased with this tool. This foam performs the necessary functions to the extent that it is necessary for us with our daughter, although the stated 48 hours still does not hold hair.