I just want to write: Oh, it's not difficult to fool me. I myself am happy to be deceived! How greedy we are at the loud advertising words! For example, on such: professional care, without silicone, volume. So I once again looked at the advertisement of the Syoss Volume Lift shampoo and ran to the store for a bottle of this miracle cure.
Why chose this particular
I admit, I decided to choose this tool because the manufacturer positions it as a professional one. This is evidenced by simple black packaging. There are no uzorchik on it and other nonsense that attracts attention. You can imagine how a strict stylist lathers your head with this shampoo and says: Yes, your hair needs volume
The promised volume is the second reason to buy Syoss. Well, who in our time do not want the hair to be lush and shiny? I didn't pay attention to the inscription on the packaging without silicone, but it was also pleasant that the manufacturers included less chemistry than necessary. And now tell you about the impressions.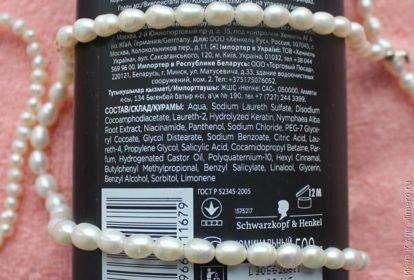 What can I say, solid SLS and other harmful substances. But read on. Polyquaternium-10 is specified. I was not too lazy to go to the Internet and read what it is … an analog of silicone! Yes, shampoo without silicone, but its counterparts in it. With the help of Polyquaternium-10, electrostatic voltage is removed, and the hair itself is covered with a protective film.
Although on the other hand, well, what do I want from shampoo, produced in an industrial way? So that nothing is added to it except for plant oils and extracts? Want to comb your hair, love and Polyquaternium-10!
Convenience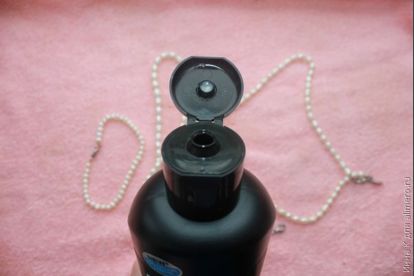 I like it when the bottle is easy to open. This task Syoss copes well. The cover is also easily unscrewed. Therefore, extra squeezed shampoo can be poured back.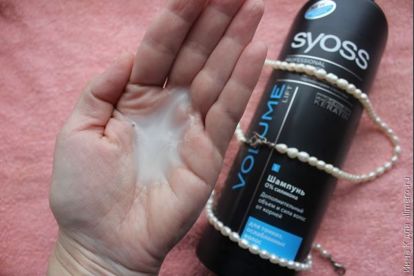 To test the shampoo, I did not use balms or masks after it. So to speak for the purity of the experiment. So, I found 5 pluses.
1. The consistency of the medium is medium, it does not pour out from the palm, it is well distributed over the entire surface of the head.
2. Color – nice, pearly.
3. Smell – sweetish, but not repulsive.
4. Foams fine, washed off well too.
5. The hair is washed the first time.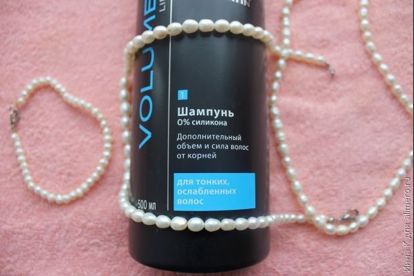 And now about the minuses. After I wiped my hair with a towel, they became very unpleasant to the touch. I had a persistent ponytail feeling! I do not even know what else can compare my hair. When the hair is dry, everything is much better. They shone, combed well and were soft. But there was no promised volume.
I somehow had a shampoo from Grandma Agafya. Here, after his hair was even too voluminous. Therefore, I have something to compare.
My verdict
It is a pity that Syoss was an ordinary shampoo. To professional it is far. And the promised volume on my hair is not observed. I put solid means 3.
Do you buy yourself professional cosmetics?