By the New Year, I received many gifts. Most of them are cosmetics. It seems to me that shower gels or shampoos are universal gifts that will be useful to everyone. And if something does not go well with me, I always give the bottle to my friends. Golden spray conditioner was presented to me a few days ago, and I already managed to try it out.
What is it for?
I have never used such sprays before. I thought that they were for those who use a hairdryer, and I only get it out of the nightstand on major holidays. But it turned out that the hair dryer was not involved. Use the tool as follows: after washing the head sprayed spray and distribute it over the entire length of the hair.

According to the promises of the manufacturer, the liquid envelops every hair and becomes to protect it from the harmful effects of the environment, hair dryer and comb. In addition, creatine spray fights split ends, the hair after use should stop breaking and become smooth and shiny.
So, I washed my head as usual and splashed on them with a tool. Spraying seemed a little strange to me, because the spray shattered in different directions, i.e. the clothes and the floor around me also got their share of air conditioning.
Combing hair after application as usual is good. Only I did not understand, whether it is my balm, or really Golden silk.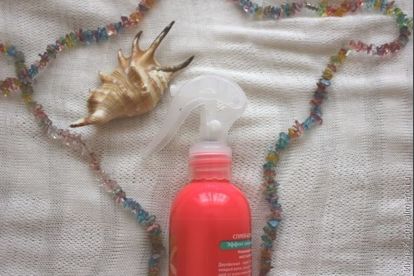 I do not know what I expected, that nothing happened to my hair. There are no visible and tangible impressions. It is true that lately I have been caring for hair with a vengeance, even the hairdresser praised me and set as an example another client. Maybe, if the hair were in bad condition, I would feel something.

It smells like an air-conditioner spray nicely, for some reason it reminded me of a hair salon. The expense of the funds I get is great, because it is sprayed in different directions. It does not make hair greasy and does not weigh down, which of course is a plus, but small, because the package promises mountains of gold.
About the composition of anything intelligible I can not say. There are a lot of incomprehensible words for me, but I haven't found anything obviously harmful.
I myself, of course, will not buy this tool again. And I don't see much sense in further use. It seems to me too zealous with various masks, conditioners and balms is not worth it, their hair will get tired.
Have you ever used spray conditioner?