The problem of split ends is one of the most common. Periodically, she worries me. Sometimes you just go to the master, trim your hair, and this question seems to be settled. But what if the frequent trimming is not included in the plans because of the desire to grow hair?
Care for the tips of the hair should be permanent, if you want to achieve an excellent result. Given this goal, I tried on myself several options for masks for split ends. I want to share my experience today with Alimero's readers.
Yeast mask for split ends
One of the first masks that I tried to solve this problem is a yeast mask. Its composition is neither complicated nor expensive in terms of money.
Required Products:

– 15-20 g of pressed yeast
– 1/4 cup of kefir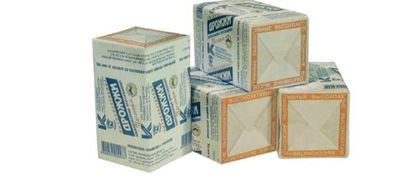 Preparation and application:
Dissolve the yeast in kefir, leave in a warm place for 15 minutes. Apply to the ends of hair, cover with plastic and a towel to keep warm. After half an hour, wash off.
I was quite rescued by this mask for quite a while. But for some reason, recently I began to notice that the effect is minimized.
On this account, I have two assumptions:
– Probably, I have another reaction to the yeast of another manufacturer. I will try to make a mask with the yeast that I used at the beginning and look at the result.
– Hair could get used to the mask and stop responding to it in the expected way. That's why I decided to take a break and switched to a mask with a burdock.
Burdock mask
So, for this mask You will need the following components:
– about 100 g of fresh burdock root
– 200 g almond oil
Preparation and application: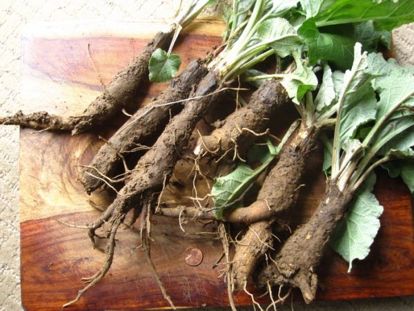 First I pass burdock root through a meat grinder. Those who have a blender, make this mask even easier.
I put it in a low glass jar and pour almond oil. You can use instead any vegetable oil – sunflower, olive, burdock, castor.
Next – leave for about a day in a dark cool place. After which the burdock infusion is boiled for 20 minutes in a water bath.
I allow it to cool to a pleasantly warm temperature, filter and apply to split ends. Then I wrap a hat and a towel, leave it for 1 hour before washing my head.
I really like this mask! The tips look after it alive and very soft to the touch, not at all dry.
But she has one drawback – difficulty in preparation. Agree, there is not always a fresh burdock root on hand. Yes, and you need to insist it for a day, and then boil …
Therefore, I have another version of the mask – fast and efficient. This is a warm oil mask.
Warm oil mask
This mask looks more like a compress. It is easy to apply, does not require special preparations. And most importantly – consists of only single component:
– Almond oil or jojoba oil.
In principle, here, too, everyone can choose for themselves the oil individually.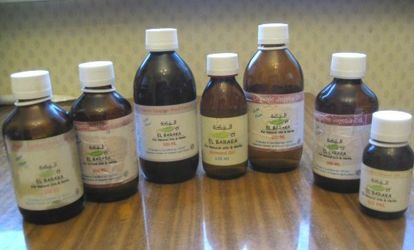 I use these oils more often, as they suit me, and I find the combination of their quality and price optimal.
Preparation and application:
It is necessary to rub oil heated to a pleasantly warm temperature into the scalp. Then apply it on the tips. Cover the hair and cover with a hat, and on top with a towel. Wash off in an hour with shampoo.
The mask solves the problem of split ends, but affects their fat content … Therefore, if I make these masks, then no more than 1 time in two weeks. But when as a result of the use of certain products, the hair becomes drier and brittle, this warm mask rescues remarkably!
And what means do you use against split ends?