Good evening to all readers of Alimero! Today I want to show you one very simple but pretty hairstyle. I saw it on the Internet for a long time. She conquered me by reminding the basket that our mothers wove to us as a child.
This hairstyle is a real find. It is done in minutes and is very comfortable to wear. Hair picked up from all sides, which means that they will not climb into the eyes. In addition, this hairstyle is convenient in summer, because it is not as hot as, for example, with flowing hair.
We will need a comb with rare teeth for parting and 3 elastic bands: 2 big-beautiful and 1 thin. Getting Started 🙂
Carefully comb the hair, divide them by the center parting. I decided to parse the top with a zigzag and here's what I did:
When a few centimeters are left to the edge of the hair, we bend our braid down and pass it along the edge under the gum, which is tied with a tail. We should have this loop: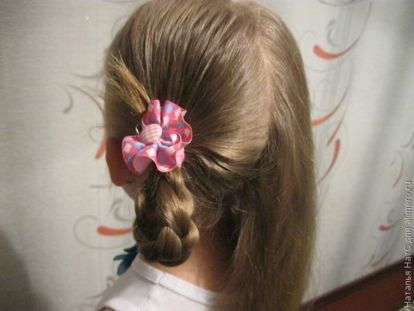 Sticking a tail out of the hair can be hidden under the gum, but for some reason I like this option more. This detail makes the hair more childish, fun and perky. Half hair done.
Now we tie the hair on the other side. Make sure the tails are at the same height.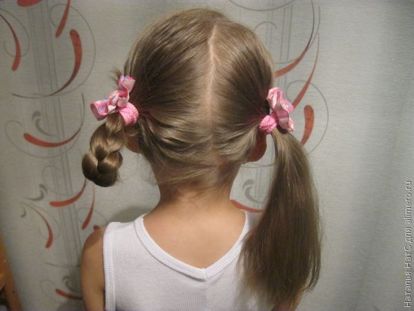 Again we braid a pigtail from a tail.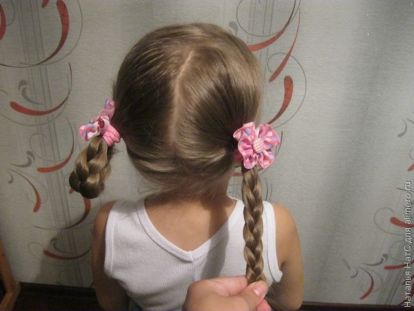 This time we tie a pigtail at the very bottom of any thin elastic band. Then we take it off, so the color of the gum is completely irrelevant.