My grandmother first introduced me to salt hair masks. Probably, all grannies are a storehouse of useful information. She suggested some gelatin masks to me, and she shared with me salt hair masks.
My hair was once beautiful, fairly thick and strong. At the age of 9-10, I somehow didn't particularly care for them. Could not comb for several days, which led to tangles. Naturally, these knots were no longer untangled, and I cut them. As a result of this neglect, I now have rare, not so beautiful hair.
With the complex treatment of hair, namely masks of salt, I am a little better. But everything needs a systematic approach. With the onset of cold weather, I decided to get my hair close. I want to share with you the masks of salt, which my grandmother told me about.
The first mask for hair density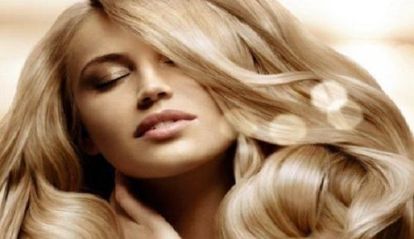 – 2 teaspoons of salt
– 2 teaspoons of water
– yolk
– 100 grams of kefir
Kefir heat a little. Salt dissolve in warm water. Beat the yolk slightly. All components combine, mix thoroughly. Rub well into the scalp, and then spread over the entire length of the hair.
Hair with a mask under a plastic bag and hold for 30-40 minutes. Thoroughly wash everything off. There is one important point. It is better not to make salt masks for the night. Salt very much stimulates blood flow to the head, and you simply can not fall asleep.
Masochka need to be repeated once a week, 2 months. Then a break for 2 months.
Second mask for oily hair
– sea salt (not large)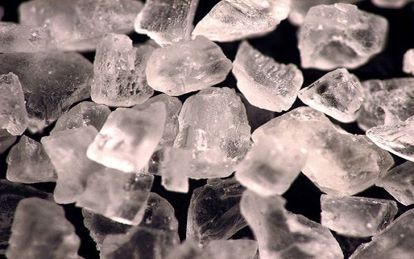 Salt is applied to wet hair not washed with shampoo. It is necessary to rub very gently in order not to injure the scalp, but only to clean it and stimulate hair growth. If you overdo it, the hair will fall out for the first time a lot, so rub it gently and gently.
Leave for 15 minutes without a package. Wash off thoroughly and again gently and gently. Next, wash my head with the shampoo you use.
Repeat mask once a week, 2 months. I have observed active hair growth. Loss decreased to 2 hairs after washing, after 2 weeks of masks.
The third mask for hair growth
– 1 banded (right up to the black skin) banana
– 2 teaspoons of salt
Banana need to grind in mush. This is best done in a blender. Mix with salt until smooth. Apply the mixture to the scalp and hair directly. Hair under the bag and hold the mask for half an hour. After rinse thoroughly. The course is the same as the previous masks: once a week for two months. After – break. Hair will grow noticeably faster.