I, like, probably, every woman, always dreamed of beautiful and healthy hair, because they are one of the most important puzzles of beauty. The condition of the hair depends on many factors, one of which is rinsing.
How to rinse hair
For a long time I didn't think at all that rinsing the hair might be right or wrong. It would seem that the shampoo or balm was washed away, and everything is ready, you can dry your hair, style it and do whatever you like with it.
But, it turns out, the procedure of rinsing hair should take a longer time than their washing. Rinsing time should be spent at least three times more.
And it should be done carefully and preferably under running water. This allows you to wash off all the remnants of shampoo or balm from the hair, which means that they stay clean and attractive longer.
When I did not know this, the remains of the dried shampoo often remained on my hair, glued it together, and then began to crumble. It looked like dandruff, so, noticing the little white scales on my clothes or scalp, I started to fight dandruff. The effect, alas, was not. Well, that with experience, I realized what was the reason.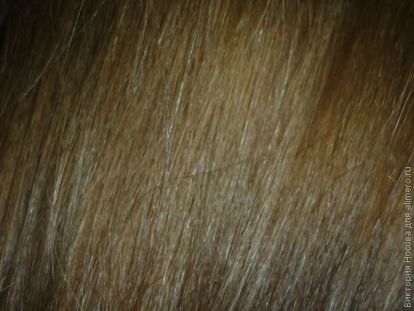 What to rinse hair
Any special problems with the hair, in addition to insufficient washing, I did not have until I gave birth to a child. Arriving home from the maternity hospital and seeing that my hair had acquired a slightly shabby look, I was very upset.
They became dull and brittle, and also fell heavily. I decided to solve the problem with the help of decoctions. As part of the rinsing products on the shelves of the stores, I had little to understand. And natural resources did not cause concern.
Tried the most common and well-known recipes: decoctions of chamomile, mint, parsley, nettle, burdock, birch leaves, many others. Not to say that their use has received a stunning effect. But worse hair, definitely did not. In addition, all decoctions are recommended to be used continuously or in courses of several weeks.
Having tried a lot of decoctions and rinsing agents, I stopped at a few fairly easy to prepare. The ingredients of these decoctions are very simple, they are always on hand.
1. Broth from black or green tea. The recipe for making this rinse is very simple: 4 bags (or 4 teaspoons) of tea must be poured with a liter of hot water (but not boiling water, so as not to destroy all its usefulness), tightly close the lid and let it stand. Usually, I just let it cool down, and then I go to wash my hair.
Apply the resulting broth to clean hair so that after it does not need to be washed off. Tea helps restore split ends, prevent fragility, gives hair shine and fresh aroma.
I have often heard that tea can give a certain shade to blond hair, and it is necessary to use it, for this reason, carefully. But I do not notice any changes on my blond hair.
2. Mint decoction. The preparation of this rinse is almost the same as the previous one: 4 teaspoons should be poured with a liter of hot water, tightly closed, and allowed to cool. I also apply this product to clean, wet hair without subsequent rinsing. Mint strengthens the hair, making it soft and fresh.
3. Broth from apple peel. Everyone in our family loves it when I make apple pancakes. Usually, after peeling apples, the peel was simply thrown into the trash, but recently I found another use for them.
I pour the peel from two medium-sized apples with a liter of hot water, put it on the stove, bring it to a boil and then cool it. The resulting decoction is used for rinsing hair. Apples promote hair restoration, the healing of split ends, add shine, silkiness and pleasant aroma.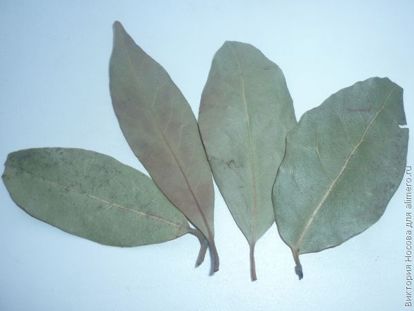 4. Broth from bay leaf. For its preparation, I use about 50 grams of bay leaf, which I fill with a liter of hot water and let it brew for 30 minutes. The method of application of this broth is similar to the previous one, and also does not require rinsing. This decoction strengthens the hair, gives them smoothness and shine.
I prepare each of the decoctions for one rinse just before washing the hair. I cool, filter, and then use it.
What kind of hair rinsing products do you use?