I come across dandruff rarely, but, as they say, aptly. The reason I know is the hat. Moreover, it is important its presence, and the material does not matter at all, because, I have tried and wool, and cotton, and even a silk scarf.
It is impossible to eliminate this cause, because after suffering sinusitis, I will not take off my hat until at least May. Therefore, in the winter season, I am in search of another anti-dandruff remedy.
This time, my choice fell on the complex-asset Revivor from the Belarusian company Belita. Moreover, once I had a shampoo and a mask from this series, the impressions of which were the most pleasant.
Description and composition
This is a modern complex that contains a special therapeutic component octopirox. It is he who prevents the formation of dandruff.
Like most of the Belarusian-made cosmetic products, there are also components of plant origin in the composition: herbal extracts of arnica calamus root marsh. That is why after applying the gel, fat metabolism normalizes, and the scalp heals.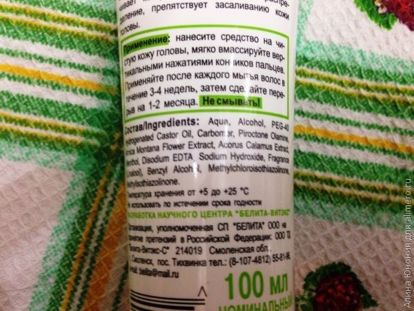 Also, I was bribed by the text on the package, which said that the gel basis of the drug provides a comfortable application and distribution, prevents clogging of the scalp. My hair has a tendency to be greasy, so they require daily washing, so this promise attracted me.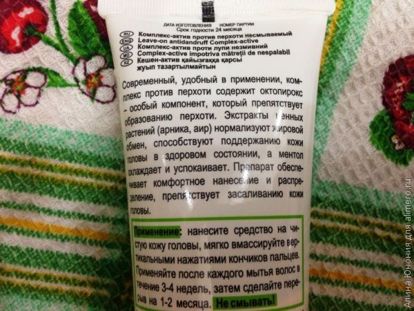 By the way, my second love (after dispensers) is the gel structure of the products. Therefore, I acquired the asset complex Revivor, almost without thinking.
Smell the gel is almost absent, except for the slight freshness that reminded me of the scent of the sea. Consistency usual – in the form of a transparent gel, completely non-greasy. The product does not require rinsing, so for me it was very important that the gel does not make the hair heavier and does not make it shiny, as is often the case.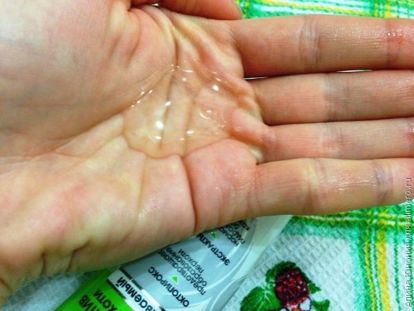 Apply the complex-asset should be on the scalp immediately after washing, I was quite a small amount of funds – pools the size of a few coins. The gel is absorbed almost instantly and leaves no residue on the hair!
With its main task – eliminating dandruff complex-asset Revivor copes perfectly well. Already after the third application, dandruff disappeared without a trace.
There is also an extra bonus that is very pleasant for me – my hair has really become longer to keep a clean and fresh look, which allowed me not to wash it every day.
It is with great pleasure that I recommend the complex-asset Revivor from Belita to anyone who suffers from dandruff and quick hair contamination. Honestly, I did not expect such a stunning effect from a tube that costs a little less than 80 rubles (18 hryvnias) per 100ml.
Have you used products from the Revivor series?