Having gone to long-awaited maternity leave, I made a choice in favor of long hair. For some reason I thought it was easier. Firstly, this hairstyle does not require daily styling, and, secondly, she wove her braid in the morning, rolled it up with a bun at the top of the head and walked contently, you play cuckoo, you make portions and enjoy the other pleasures of motherhood.
Why did I change my hair?
Closer to my daughter's biennium, I began to visit the idea that it would be time to change the image. It can be seen, prolactin began to erode and the soul demanded to pay attention not only to the realization of the maternal instinct. My husband was strongly opposed and promised in the event of resistance to make me a fashionable hairstyle recruit-recruit.
Over the next year, I gradually cut off my hair, but did not fundamentally change anything. Even accustomed to the absence of bangs. On the one hand it is convenient. I have naughty hair and had to pull my bang daily. Either I was so lazy that I didn't want to waste time on it, or I simply lost the habit of every morning manipulations with a haircut. So she went until she broke up with her husband.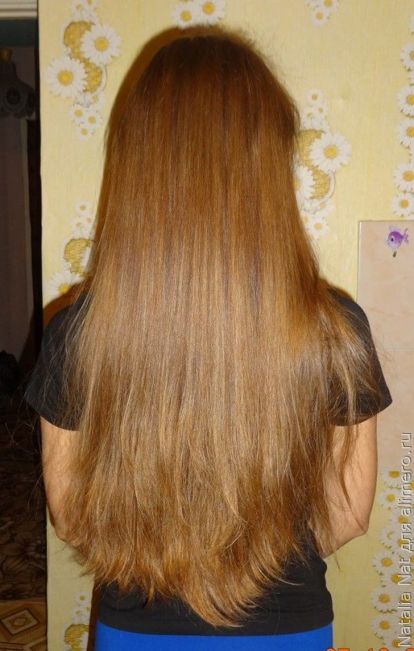 What happened to the hair?
As I wrote in the previous topic, one of the ways of experiencing separation was the change of hairstyle. Dramatically. From a girl with long red-brown hair, I turned into a brown-haired woman with a neat bob. Unusually, but I had to like.
Despite the fact that the hair has become four times shorter, care for them took even more. Due to the constant styling with a hairdryer and an iron (and without them it is impossible, since my hair is extremely naughty), I was faced with the problem of fragility, dullness and split ends.
As soon as I stopped making the appearance of the hair, I immediately began to urgently develop a plan to save them.
The first thing I did was changed the wash water. Instead of well water, I began to use rainwater. Fortunately, the rains were frequent guests in our region this summer and several of our grandmother's tanks were constantly replenished.
Also, instead of very hot water, I began to use just warm. On hot days, she left her in the sun and she heated herself. When you wash your hair with this water, it becomes softer, even without using a balm.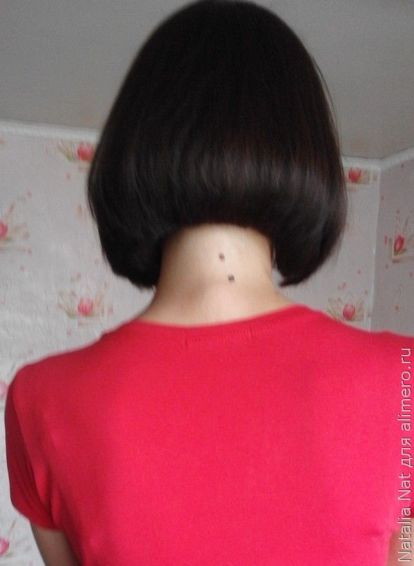 Next step – rinses. Here I gave myself the opportunity to experiment. He poured boiling water over the flower petals, allowed to cool, filter, diluted with water and rinsed the hair after washing.
In the course went the petals of roses, marigolds, daisies, calendula, mallow, raspberry leaves, currants, cherries and even some unprecedented flowers and plants. In general, each time, as a soul, and with the hope that the next cooked broth will attract not only beauty but also female happiness to me.
In addition to decoction, I added to the water for rinsing berry juice. To do this, I collected about a handful of berries (first currants, then raspberries and cherries) and wiped them through an iron strainer. The resulting slurry was diluted with water. And she really believed that it would all benefit me.
As a result of all the above manipulations, I really improved the condition of my hair. You can, of course, assume that the placebo effect worked, but the main thing that helped.
How do you care for dyed hair?