From my childhood I had long hair, which everyone around admired. I also wanted to quickly wait for the age of majority, so that you could shave it in short. Surely, this situation is familiar to many. And this day has come. For the first time in my life I went to the hairdresser.
Immediately do a short haircut, I did not dare, leaving the hair just below the shoulders. But this was not enough for me. I was so fascinated by the change of images that after half a year I had a short, but very unsuccessful haircut a la potty) with a terrific hairline along the entire length of hair.
At first, I was incredibly pleased with the new image, but gradually there was a desire to grow hair at least to the shoulders. For several years, I was only able to make an even car. Hair grow too slowly, and the growing branching looked not at all attractive. After I finally managed to cut it all off, I decided to seriously study the condition of my hair. My main task was to stimulate their growth. For this, I used some tips and recipes that I want to share with readers.
Lifestyle and proper nutrition
You should not hope for rapid hair growth in the event that your food is far from ideal. When I began to analyze why my hair grows so slowly, I came to the conclusion that my body does not receive the necessary amount of vitamins and trace elements. They are responsible for the growth of hair, namely silicon, magnesium, vitamin B, calcium and copper.
At that time I spent a lot of time in the office and my diet consisted mainly of sandwiches and instant noodles. I want to admit that I put a lot of effort in order to return to proper nutrition. It was especially hard during the working day. But over time, I taught myself to eat more cottage cheese, fruits, fresh vegetables and cereals, do not hesitate to carry around trays with lunch to work.
Bad habits such as smoking or excessive use of strong coffee also adversely affect not only the condition of the hair, but also the appearance as a whole. If you sin with these habits, try to get rid of them as soon as possible.
Hair growth masks
Masks that contain mustard, brandy, castor oil or infusion of red pepper have a very good effect on hair growth. Due to their sharpness, these components activate the hair follicles. The effect of such masks is amazing! After a month of use, I noticed that the hair really began to grow, besides, new hairs appeared. This means that dormant hair bulbs began to show activity.
Having tried a large number of both store and folk remedies, I can confidently say that folk are more effective. I prepare a mask for hair growth like this: mix 3-4 tablespoons. Infusion of red pepper with about the same amount of castor oil, add to the mixture the chicken yolk and apply the resulting mask to dry hair.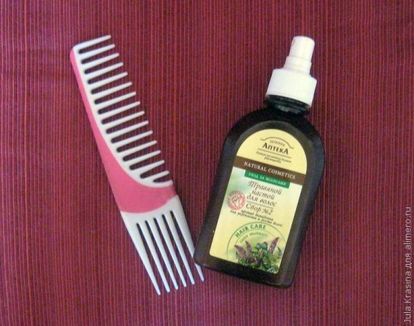 I wrap my head in food film, after which I warm up with a hair dryer and wrap it in a towel. The mask should lightly bake the scalp. The volume of the burning component can be changed depending on your feelings. If you feel a lack of burning, next time you can add a little more.
The problem with hair growth, I decided. But until now, rarely I apply such a mask so that the hair gets the necessary nutrition.
And what means for rapid hair growth are known to you?