In our time, the choice of various cosmetics for hair is great. But do they all meet our requirements, are they all of good quality? And how do we make a choice?
Now, many companies declare produced cosmetics for hair as a professional. But is it really?
Professional or unprofessional?
First of all, the word professional in relation to cosmetics does not mean that it will be selected by a professional. The main difference between such specialized cosmetics from the usual it is in quality and its purpose.
With this reasoning, a memory of shampoos, balms and Syoss masks immediately arises in my thoughts.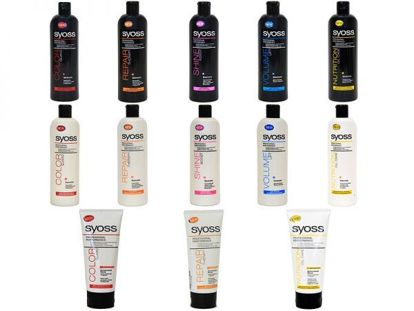 But, if you ask yourself the work and think a little, it becomes clear that this company has nothing to do with prof.
Firstly, cosmetics aimed at professional care are not sold in stores and pharmacies. There are tools that fit under the category of the mass market. And those funds, which we are talking about today, can be bought in specialized stores and shops.
Secondly, you must agree – if half a liter of shampoo costs less than two hundred rubles, then this already suggests that it cannot be a priori from the professional series.
The difference between the impact of professional cosmetics from the usual
Professional cosmetics have a deeper and more precise effect on the hair than the usual.
Accordingly, their composition differs. Specialized cosmetics contain more active and intense components that have a more serious effect.
All the features are dictated by the fact that professional care products are aimed at achieving a quick and effective result, at solving specific problems.
In this regard, responsibility grows when choosing. Therefore, I am sure that it is better not to make purchases without consulting a master.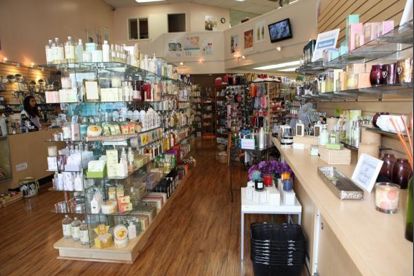 Fortunately, I have such an opportunity and sometimes I dial Natasha's number and ask if this is a good tool?

All in one
What do I pay attention when choosing professional cosmetics? First, on the firm. But not in the sense of how much the brand is promoted. I wonder – what else does this company produce?
I thought about it about eight years ago when my classmate called me to a lecture on network marketing. I didn't know what it was then, and I was wondering.
Along with others, we were presented with a unique tool. Now I do not remember exactly … in my opinion, 16 in one! It fits literally for everything – they can wash the floor, clean the plumbing, dishes, use as toothpaste, shaving gel, shower gel, shampoo …
One of the young people showed us all this. And I remembered this tool thanks to the final scene. After all the manipulations, it was announced that it can also be … drink. And this young man, without a doubt, drank a glass of this miracle remedy.
Therefore, if a company besides shampoo produces, say, cleaning products for plumbing, then this does not make me very happy. Where better to pay attention to those companies that in addition to shampoos and masks specialize in the production / manufacture of hair dyes, curls, etc.
Secondly, I advise you to always buy money to solve your individual problems. Even if for some reason you were attracted by other means.
Problems with volume – you need to pick up something to increase it. Problems with brittleness – to strengthen, etc. The main thing – do not need to strive to kill all the hares at once.
A complex approach

If the basis of care products (shampoo) is suitable, then it is better to choose one or more hair products from the same line.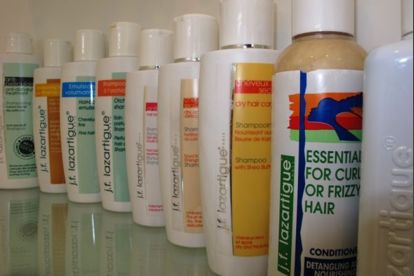 Suitable shampoo or not can only be determined by systematic use. As a rule, if there is an allergy to any component, then it will manifest itself after the first use.
Well, in order to understand whether it is worth spending money on balms, masks, foams, conditioners from the same series (I remind you that prof. Hair cosmetics are much more expensive than usual), it is enough for me to wash my hair with shampoo 5-6 times in a row. Of course, for the purity of the experiment at this time you need to abandon any additional funds from other companies.
And what are you guided by when choosing a professional cosmetics for hair?