The condition and growth of hair depends on many factors – the duration and quality of sleep, hair care products, exposure to various chemical effects, health and immunity, and diet.
In this topic we will focus on the effect of nutrition on the growth and condition of the hair.
First, find out what vitamins and nutrients are needed to stimulate hair growth. And then – what foods contain the ingredients we need.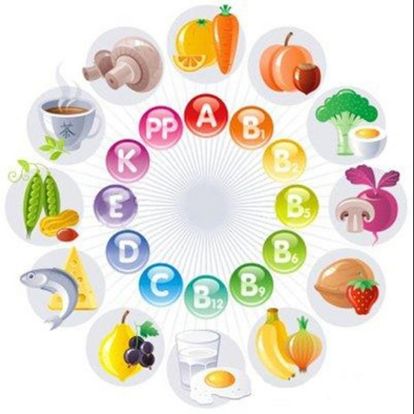 So, for the growth of hair is first needed animal protein. As a result of the digestion process, protein breaks down into beneficial amino acids, which are one of the main building materials for hair.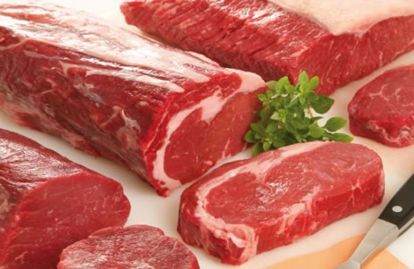 Beef and pork contain a large amount of protein, and chicken and turkey meat is valuable not only due to the protein, but also to the presence of iron.
In addition to protein, red fish (for example, salmon, trout, salmon, keta) also contains zinc and vitamin B12, which effectively affect hair growth.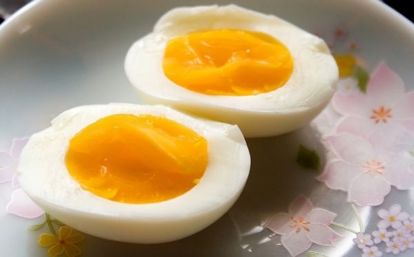 Eggs contain not only protein, but also vitamins of group B, phosphorus, potassium and calcium, without the presence of which in sufficient quantities in the body, the hair will not only not grow normally, but will simply simply fall out.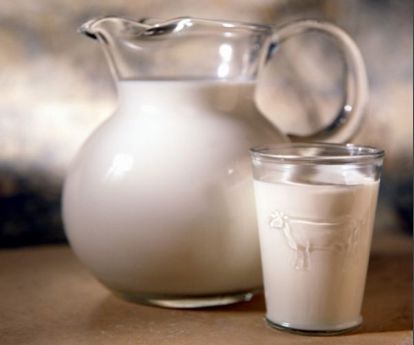 Milk is recognized as an indispensable source of protein and calcium for nourishing hair follicles from the inside.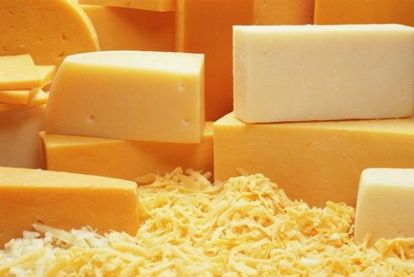 Scientists have proved that protein contained in cheese is better absorbed by the body than protein from milk.
Cheese also contains phosphorus, calcium, minerals and a wide range of vitamins: A, B1, B2, B12, C, D, E, PP.
In addition to proteins, hair growth and condition are of great importance. all vitamins of group B, the shortage of which even threatens baldness!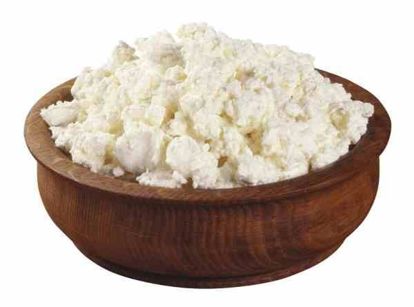 Cottage cheese contains a large amount of vitamin B12!
It is also rich in calcium and protein.

Bran also contains many vitamins of group B, as well as fiber, vitamins A and E, zinc, potassium, magnesium, selenium and cystine, providing a normal metabolic process in the body and nourishing the hair follicles, stimulating new hair growth.
Beer and Baker's Yeast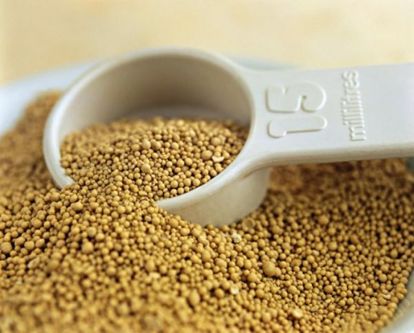 Brewer's yeast contains vitamins B3, B10, and baking yeast contains vitamins B6 and B9, without which keratin synthesis is impossible (keratin is a type of protein that is the basis for skin and hair).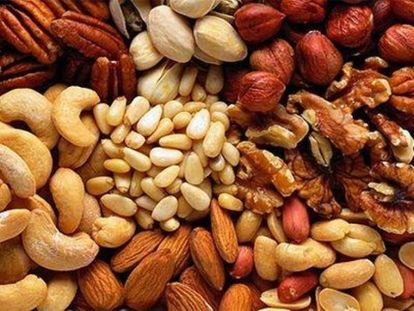 Nuts contain vitamins B6, B10, vegetable protein, biotin, which, enhancing hair growth, give them shine and elasticity. As well as alpha-linoleic and omega-acids necessary for hair.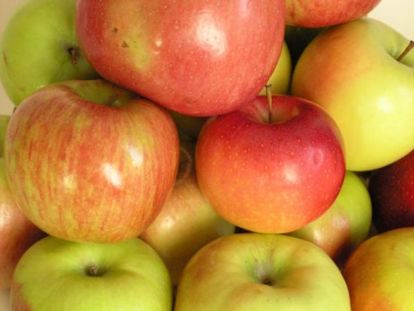 Apples besides vitamins of group B, are rich in vitamins A, C, PP, as well as many beneficial substances such as calcium, potassium, magnesium, phosphorus, sodium, iron, iodine, stimulating hair growth. But it is best to eat local apples, rather than imported ones.
Important for the growth of hair of vitamins A andE. It is no accident that they have long been called beauty vitamins. Lack of them in the body threatens hair loss and dandruff.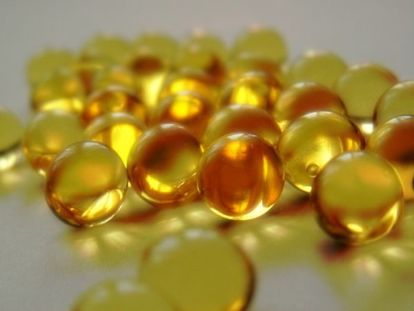 In addition to the content of vitamin A, fish oil is rich in vitamin D and polyunsaturated omega-fatty acids, which strengthen the hair structure and reduce its loss.
The liver (mostly beef) contains: vitamin A, B2, B3, B6, as well as molybdenum, which promotes hair growth. Pork liver is also rich in biotin.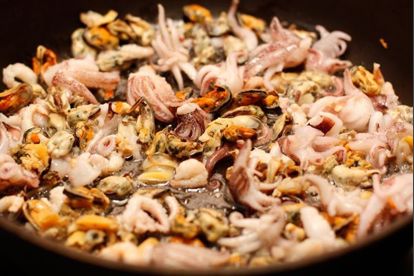 Seafood also contains vitamin A, protein, zinc, phosphorus, which give vitality to hair, ensuring their growth.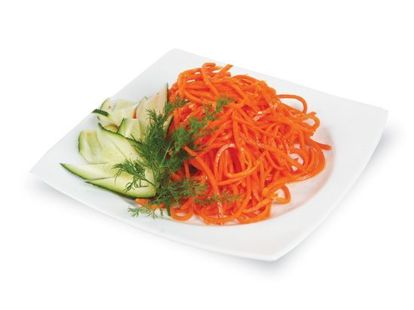 In addition to vitamins A and E, carrots are saturated with B vitamins, iron, zinc, biotin, which are responsible for hair growth and health.
Slightly less vitamin A than in the liver, fish oil and seafood found in butter.
Butter is rich in protein, vitamin D, minerals, carotene, which are necessary for nourishing hair from the inside.
Also it is impossible not to note the benefits vegetable oils for hair growth, strengthening their structure. Vegetable oils are rich in vitamin E, which gives hair its fluffiness, moisturizing and protecting it from ultraviolet radiation.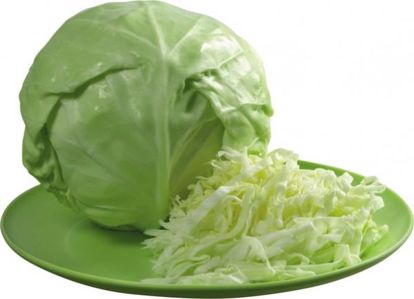 In addition to vitamin E, cabbage also contains vitamins A and U, and cabbage juice is an unsurpassed remedy for restoring damaged hair and giving it vitality.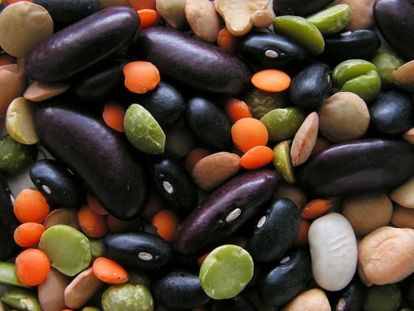 Legumes are rich in B vitamins, biotin and vitamin F, which prevent dandruff and hair loss.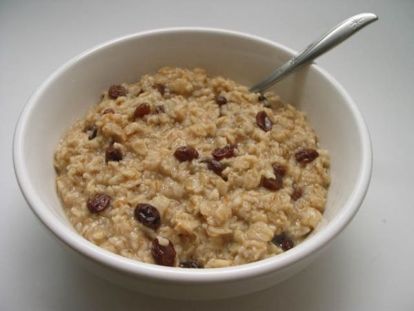 Oatmeal is rich in vitamin E, B vitamins, zinc. Hercules also contains sulfur, necessary for the metabolism of hair.
Eating right, we care not only about the hair, but also about the whole body! But the hair, of course, reflects his condition, is a real indicator.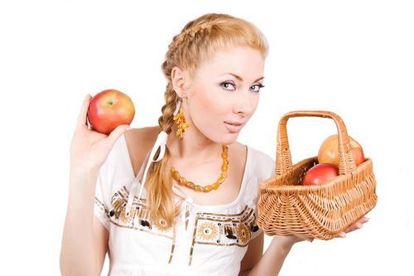 I wish all the participants Alimero good sleep, good nutrition, less stress! That is – healthy and gorgeous hair!