Good morning, lovely girls! Today, my daughter and I woke up earlier than usual in a great mood. There was a lot of time left before leaving the house, and I decided not to lose it, but to make my daughter a beautiful haircut.
I wanted something new and unusual, so the hairstyle was invented on the go. I called her Pletenka because of the large number of braids intertwined with each other. I hasten to share with you the result of my stormy imagination.
So, get down to work. Parting diagonally. The greater the angle of inclination, the more interesting the hairstyle will be.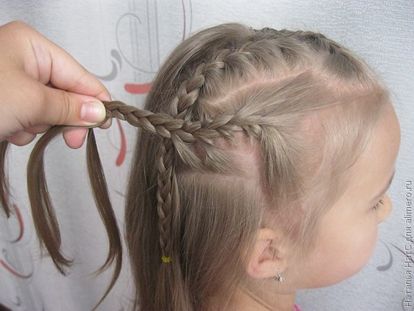 As a result, we should have four braids: two on one side, two on the other.
In the center we should have a triangle. From its top in the downward direction also weave a spikelet.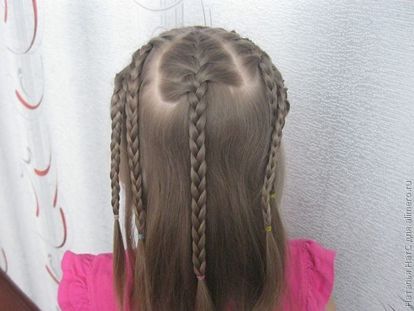 We are almost done. It remains to collect our five braids in the tail.
Rezinochki, fastening braids, I decided to remove. That's what we did.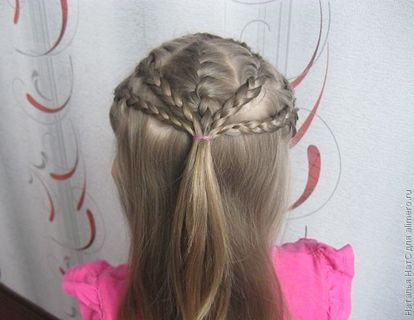 Hide the gum under your favorite hairpin. Haircut is ready!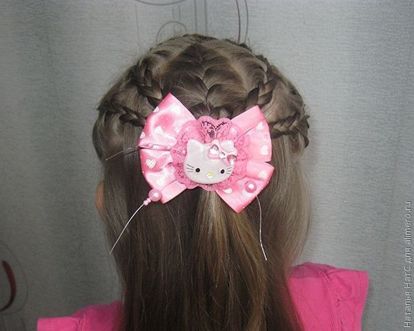 Here is the view she has on top: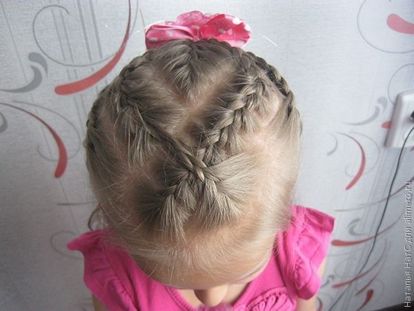 Try to do this hairstyle and you!