I constantly use hair masks. Often I get something new. When my previous mask ended, my choice fell on Organic Hair Mask from Organic Shop with organic fig extract and almond oil.
The manufacturer (Russia) promises a rich consistency with organic extract of figs and almond oil, hair care, giving them an incredible shine, smoothness and elasticity. Facilitates styling.
Packaging and appearance
The mask is enclosed in a plastic transparent jar with a black slam lid. There is nothing between the mask and the lid, and the lid opens easily, so be careful when buying – suddenly someone unscrupulous before you opened the mask. The jar itself is transparent, which allows you to control the flow. Volume 250 ml.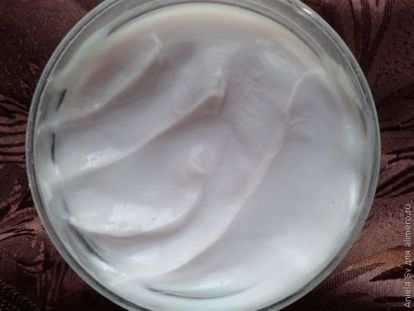 The mask has a rich creamy consistency, but is easily recruited and does not flow. Easily distributed through the hair due to a slightly oily texture. She is obliged to her economical. The mask is light pink in color with a slightly pronounced natural aroma of figs. After washing off the scent on the hair is not felt.
I put a mask on wet hair and leave for 10 minutes. During this time, the mask is slightly absorbed into the hair, then when rinsing off, it slightly slides through the hair, but is easily washed out without any residue. After drying, the hair is soft, easy to comb, docile and light. I can't say anything about facilitating styling – I didn't feel it.
Hair after application is saturated, there are no split ends. Hair flow and crumble over the shoulders, a slight shine is also visible.
As always, the composition of natural substances: water with organic extract of figs, almond oil, olive oil, cetearyl alcohol and other thickeners.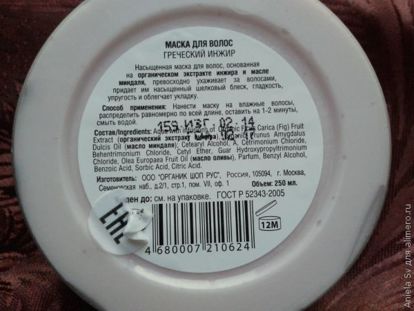 Summary
Decent mask, popular. In a series of several different masks with different extracts. I plan to try everything) In addition, they are affordable – 259 rubles.