Dear girls, Good day to all!
Today I will tell you about organic sea buckthorn balm.
This balm was advised to me by the girlfriend. After that, I decided to try it and now I have been using it for more than half a year. That's how I liked it.
Well, consider it, what he really is.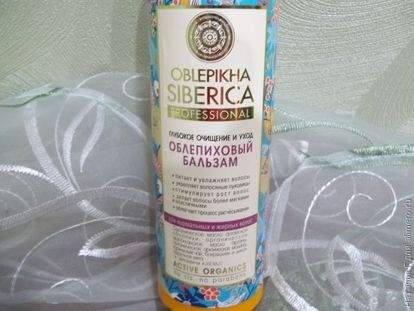 The bottle is bright and colorful, which makes pay attention to it in the store. It fits comfortably in your hand.
Opening and closing balm is easy. I click on the button located on the lid and that's it. The lid closes quite tightly. I checked! Once the balm was transported in a suitcase, and it did not flow through the lid or leak out.
That's what a minus, so not on the lid dispenser. When it ends, you have to turn it over and let it stand that way.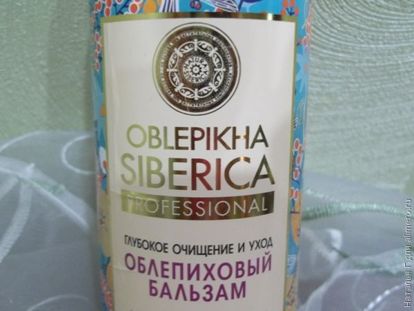 Consistency
The color, of course, orange, which is not surprising, since composed of sea buckthorn oil.
Foams are bad, so not very economical. I have it quickly consumed.
The aroma of course also – sea buckthorn. Very pleasant, delicate and insanely gentle. It reminds me of the smell of sea buckthorn jam!
After washing on the hair, the smell for some reason does not hold. Well, that's good, because could quickly get bored.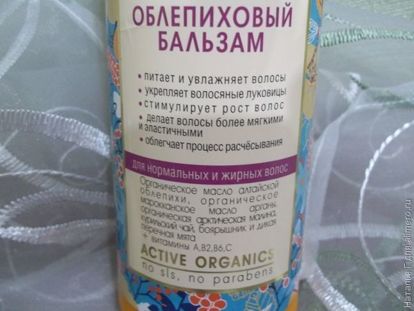 Composition
The balm includes:
– Altai sea buckthorn oil
– Moroccan argan oil
– Arctic raspberry
– hawthorn
– wild peppermint
– Kuril tea
– vitamins A, B and C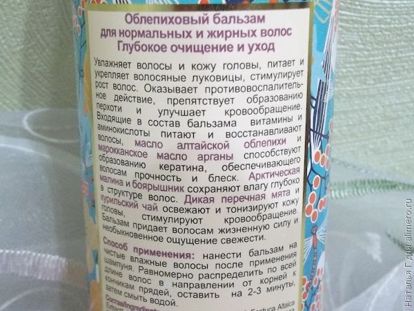 The result promised by the manufacturer
It nourishes and moisturizes the hair.
Strengthens the bulbs.
Stimulates hair growth.
The use of the usual, like all balms.
First, I wash my hair with shampoo. Then, retreating from the roots, apply it to the entire length of the hair. Particular attention is paid to the ends and leave on the hair for about 2-3 minutes. Then wash off.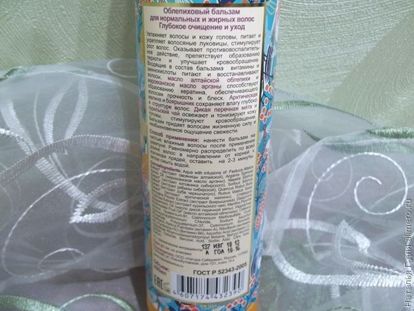 Personal opinion
The balm does not contain dyes and parabens, as many products that already pleases. Wash off hair easily.
Hair smooth, silk and air. To the touch pleasant. Do not push and comb easily.
In general, my hair is naturally slightly curly. And after its application they become more even and smooth. Well, it does not upset me, because straight hair is in fashion now.
The balm satisfies me completely, for which he is a solid five.