I can't call my hair oily by nature. But from time to time, some factors provoke their increased sebum secretion. Most often it is a more high-calorie diet, a warm season, or some cosmetic products.
Anyway, this problem is always relevant for me in late spring, summer and warm autumn. There are various masks, both home and cosmetic, contributing to the normalization of the fat balance of hair.
But the first step in the care of any hair is washing. Having greasy hair, you need to remember some of the nuances.
Of course, with increased oily hair, they need to be washed more often than with the normal or dry type. But how often?
Constantly flashy ads with shampoos that are suitable for daily use, give their results – many women begin to wash their hair every day.
What's bad about it? Everything is very simple. First, the production of sebum is a natural process. True, in the case of greasy hair, it is somewhat strengthened. Secondly, the essence of this process is that the hair is thus protected from adverse environmental factors.
Starting washing every day, we disarm our hair. And for the purpose of protection, the glands begin to work in an even faster and more intensive mode.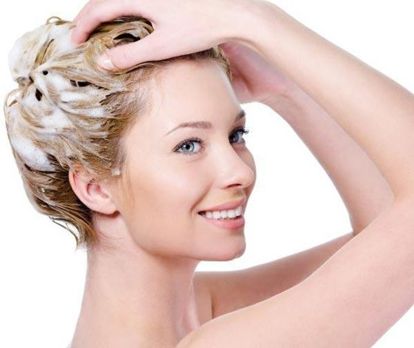 A girl studied with me and she gradually moved from washing once a week to daily. As a result, she never achieved her goal, for which she pursued so much – that, as she thought, purity.
She washed her head every day in the morning, and in the evening they became greasy in her … Even with initially greasy hair, I recommend washing my hair at least every other day! And the best is still 1 time in 3-4 days.
The choice of shampoo and soap
I have long checked for myself that with oily hair, only fat-free shampoos are suitable. If you use others, then, in addition to the fact that the hair will be dirty faster, it still does not wash them. And most often, I usually bet on the strengthening line.
Chamomile shampoo is good for light hair, and for dark hair with hops or nettle extracts. I enjoyed including nettle net line. She just dried my hair, helping to even out the water-lipid balance.
In case of the problem of oily hair, I was repeatedly advised to try sulfur and tar soap. So far, my experience has been limited to tar.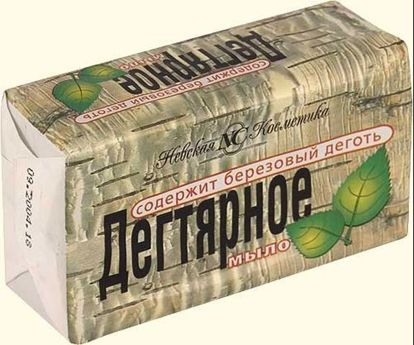 I was told that it was necessary to cut it into rather fine chips and boil it, filling it with plenty of water. And in the cooled form to use the type of shampoo.
Honestly, I was too lazy to do it, and washed several times with just a ready-made bar. Hair became drier, although I would not say that the desired effect was obtained. Perhaps if I did everything as it should be, boiled it, the result would be better.
But separately I want to say that I did not like the procedure itself … Still, soap for washing my hair is not mine and not for me … I love shampoos.
That mustard dries hair, I realized even making a mask for hair growth based on it. Therefore, it is reasonable to use it for washing. It turns out, you can say, easy to prepare mustard shampoo.
A few tablespoons of mustard powder (three or four) I dilute with water until the formation of a slurry. I rub the resulting mass into the hair roots, leave for about five minutes, and then wash it off with pleasantly warm water.
Rinsing hair after washing

I also adjust rinsing the hair. To do this, suitable infusions of the following herbs: horsetail, coltsfoot, burdock, yarrow, chamomile, hops.
And I prepare such an infusion as simple as possible. I pour 3 tablespoons of the herb purchased at the pharmacy with one liter of boiling water, boil for 10 minutes, cool and filter. Everything, the conditioner is ready!
– do not wash oily hair with hot water, because it stimulates the production of fat
– do not wash your head with too active movements, replace them with smooth ones (for the same reason)
And what means for washing greasy hair do you use?