The beauty of a woman is directly related to the beauty and well-groomed hair. But how many problems does care give us? Hair splits, it does not want to grow, then dry, then greasy. It is about the fat content of the hair, I would like to talk today.
Why hair is greasy?
How often I asked this question, spitting foam from shampoo! After all, my hair so quickly lost its presentable appearance that I had to wash it every day.
So why is the hair oily? What is the reason for it?
The answer is simple – it is the fault of the sebaceous glands, which exist throughout the skin, including the scalp. They, of course, are necessary, because with their help the hair gets the necessary nutrition and protection.
But it happens that these glands are working excessively actively, and sebum is secreted in greater quantities than necessary. Why it happens?
Someone plays a major role factor of heredity. Also, excessive sebaceous excretion is affected by the environment, unhealthy diet – that is, a lot of factors.
But one thing is clear – the fat content of the hair causes a lot of trouble and it is very important to know how to deal with it properly and is it possible at all?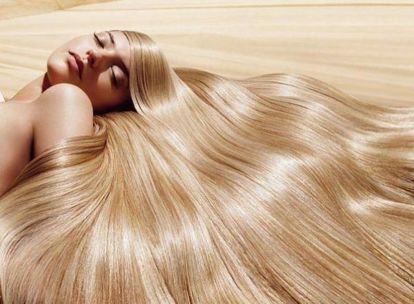 How to deal with oily hair
Well, firstly, do not blindly believe advertising and wash your hair every day. Yes, there is a huge range of shampoos that are supposedly suitable for everyday use. But is it?
The more often we wash our hair, the more often they get dirty again. Shampoo manufacturers are at hand. But walking with a dirty head is unacceptable. In fact, the whole problem is the wrong choice of shampoo.
Giving advice on shampoo would not be correct, as this is all very individual. Therefore, it is worth it, through trial and error, to choose the means that will be suitable only for you.
And you should still try to wash your hair less often, at least at the weekend to give them a rest.
Secondly, do not forget about the various masks, they also help in the fight against oily hair. There are a lot of recipes for masks, but I was helped by a mask of black bread.
Yes, pour boiling water over ordinary brown bread (or crackers) and leave it under the lid for an hour so that it is swollen. Then rub the resulting gruel into the scalp, distribute through the hair, wrap the head with a foil, a towel and after 30 minutes wash off the mask with water without shampoo.
There is also a mask of onions and castor oil. I can not say about the effectiveness – I used it once. But the smell of onions will now haunt me forever!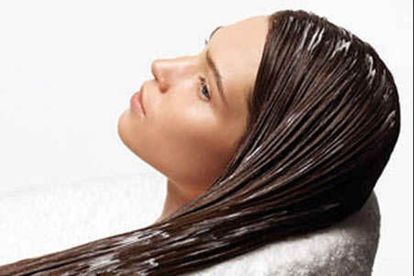 You can try to rinse your hair with water (you can even mineral) with lemon juice.
You need to try a little less to touch the hair with your hands, change the bedding more often and wash the comb. And do not forget that the water for washing hair should not be very hot, because in this case, the sebaceous glands will work more actively.
For myself, I chose a remedy for anti-oily hair: after washing my hair and after washing the balm, I rinse my hair with cold water. Personally, this has affected my hair – the fat content is now not so big.
The most important thing in combating oily hair and caring for them is not to be lazy. Always find time to pamper them with a mask or to massage the head, and the hair will pay a healthy and luxurious appearance!