I noticed a long time ago that many hair care products based on natural ingredients have nettles in their composition. And this is not surprising, since in this grass there is a whole storehouse of substances useful for the hair.
Iron, wax, carotene, copper, vitamins A, K, C, B and E, amino acids, salts of potassium, calcium, magnesium, histamine – this is only part of what is contained in the grass-cube. It is thanks to this composition nettle strengthens and nourishes the hair, making them more alive, smooth and shiny.
In addition, it perfectly nourishes and moisturizes the scalp. Not for nothing, many consider it the main tool in the fight against dandruff. By the way, a year ago it was nettle that helped me get rid of eczema and ulcers on my head, which appeared after unsuccessful attempts to lighten hair.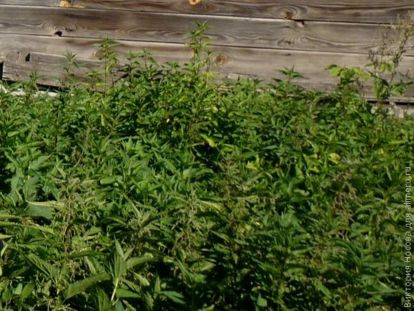 I started using this herb to care for my hair quite by accident. In her student years during the holidays she decided to earn some money in a children's camp. She collected things in a hurry, and only in a country camp, sorting things out, I realized that I had forgotten a hair conditioner.
I think those who use this tool all the time will understand me. Hair, used to the balm, after washing with ordinary shampoo, even combing is difficult, not to mention their appearance.
Advice to try to rinse them with nettles was given to me by a colleague who has much more life experience than I did. It was stupid not to use them, besides there were a lot of glades and forests around us, so finding a nettle was not a problem.
Since then, I sometimes gladden my hair with decoctions and nettle masks, especially in summer, when you can use it fresh. In other seasons, I use it only in case of emergency, when improvised means do not help to return the hair to a healthy appearance. I buy dry nettles in a pharmacy and prepare the necessary product from it.
Nettle Rinser
To prepare it, 5 tablespoons of dry or a good handful of fresh nettle pour hot water (but not boiling water) in a liter glass jar and close the lid. Sometimes to the fresh nettle I add chopped burdock root. I give brew as much time as the decoction cools. And then rinse their hair.
Nettle mask
A handful of fresh nettle is well ground by a blender to make a gruel. Then I put it in a glass jar, pour hot water in an approximately equal ratio, and leave it for two hours. After the specified time I add one tablespoon of honey and burdock oil to the broth.
I put the resulting mask on my hair, put on a shower cap and walk for about half an hour. After washing the hair with shampoo and rinse them. For the preparation of such a mask, you can use dry nettles. Only water and time for infusion of the decoction in this case will take twice as much.
Do you use nettles to care for your hair?