I have long been convinced that the shampoo bought in the store can perform a single function – it saves hair from contamination. All other advertised qualities of purchased shampoos are just promotional soothers.
In addition, shampoos contain a lot of harmful impurities, and after their use, not only the hair structure is not restored, but there is no positive effect at all, and sometimes even the opposite, the hair and scalp are exposed to harmful effects.
Almost all shampoos contain such a dangerous substance as sodium sulphate pauril, from which an irritating film remains on the hair and skin, the hair begins to fall out, dry out, become brittle and split, dandruff forms.
How to wash your hair?

So I thought at first. The skin of the head and hair should be washed regularly. Hair needs all sorts of useful substances, otherwise they will no longer be healthy and beautiful. So I decided to ask the formulation of its own, natural shampoo.
And soon I was convinced of the correctness of my choice. I saved a budget, learned how to make shampoo quickly and simply, strengthened my hair, returned shine to them, got rid of cross-section, dandruff and fragility. My shampoo does not contain chemicals, preservatives, flavors, dyes.
The recipe for egg shampoo

I take five egg yolks and rub them into the hair that I had moistened before. The number of yolks depends on the length and fluffiness of the hair. I leave this mixture for five minutes, after which I wash my hair with warm water.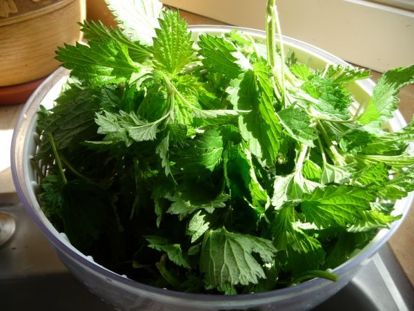 I take a hundred grams of dry or fresh nettle, pour it with cold water in the volume of 1 liter, add 0.5 liters of vinegar there. This mixture is simmered for about 30 minutes, then filtered. When washing my head, I add three glasses of nettle broth and wash my head with it in a basin of water.
Rye shampoo recipe

I take rye bread and grind it with hot water until a homogeneous mass is formed. I rub the resulting gruel into my hair, hold it for five minutes, then rinse it abundantly with warm water.
Herbal Shampoo Recipe

In equal parts, I take hop cones, birch leaves, burdock root, dried calendula flowers, so that the total weight of the mixture is 50 grams. I pour hot light beer into the mix, insist a few minutes. With this composition, I wash my hair, then rinse thoroughly.
I like all the recipes, and you choose your taste. I guarantee the result.